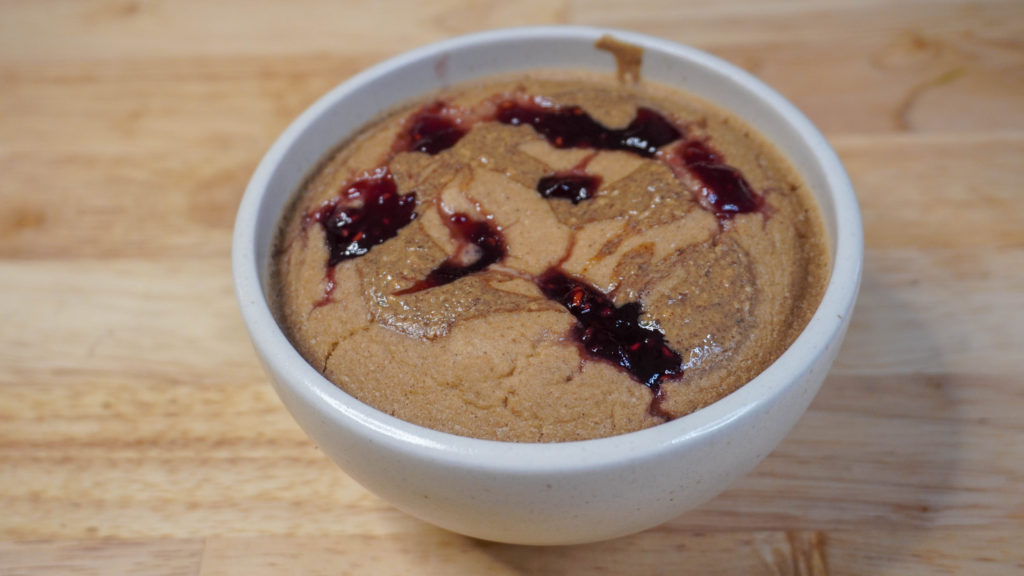 Looking for an extra boost in your daily oats? Try this Almond Butter + Raspberry Jelly baked oats!
INGREDIENTS
1 cup oat
Cinnamon to taste
1 tsp baking powder
1 banana
1 cup plant milk
1 tsp vanilla extract
4 tbs jelly of choice
4 tbs almond butter
INSTRUCTIONS
Blend your oats into a fine powder. Then add the rest of the ingredients except for the almond butter and jelly. Blend until smooth. Pour about 3/4 of the mixture in your baking dish and add 2 tbs each of the almond butter and jelly. Pour the rest of the mixture on to and add the rest of your almond butter and jelly. Bake at 350ºF for 1 hour or halve this recipe for shorter cook time. Let cool slightly, optionally top with hemp seeds and enjoy.