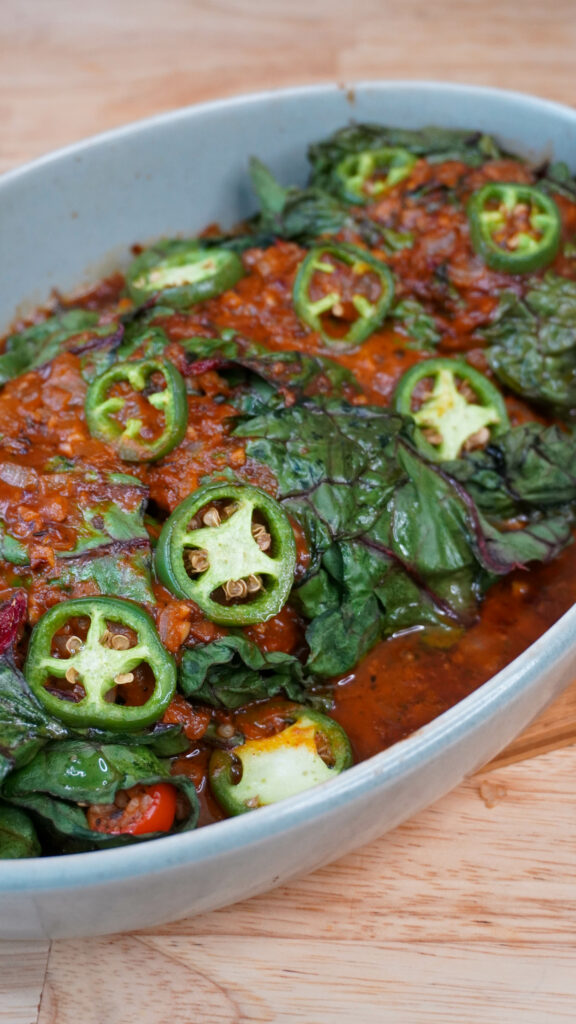 Having a fresh harvest really inspires new recipes. That was the case for this Swiss chard I had growing in the garden. These baked wraps are so satisfying, light, delicious and some easy to make. Save this recipe and try ASAP!
INGREDIENTS
1 large bunch of Swiss chard
For Filling
1 can chickpeas
1/2 sliced red bell pepper
1/2 sliced white onion
2 cups sliced mushrooms
1 tsp: salt, pepper, garlic powder, onion powder, smoked paprika
1 1/2 cup brown rice
For Sauce
1/2 diced onion
3-4 chopped cloves of garlic
4 tbs vegan butter
1 tsp each: salt, pepper, garlic powder, onion powder, smoked paprika, dried thyme, dried oregano, chipotle chili
2 tbs tomato paste
3 cups vegetable stock
INSTRUCTIONS
Preheat oven to 350ºF. For filling, chop your onion, peppers and mushrooms and sauté until slightly soft. Add in chickpeas, seasonings and rice. Stir combine and set aside. For sauce, dice onion and garlic. Add into saucepan with vegan butter and spices. Add in tomato paste and cook out for about 2 minutes. Deglaze with vegetable stock and let simmer for about 10 mins. Meanwhile, cut the stems out of the chard leaves, fill, roll and set side. Once sauce has reduced and thickened, In a baking dish add a layer of sauce followed by the wraps and another layer of sauce on top and optionally garnish with sliced jalapeño on top. Bake for 20 minutes, serve and enjoy.