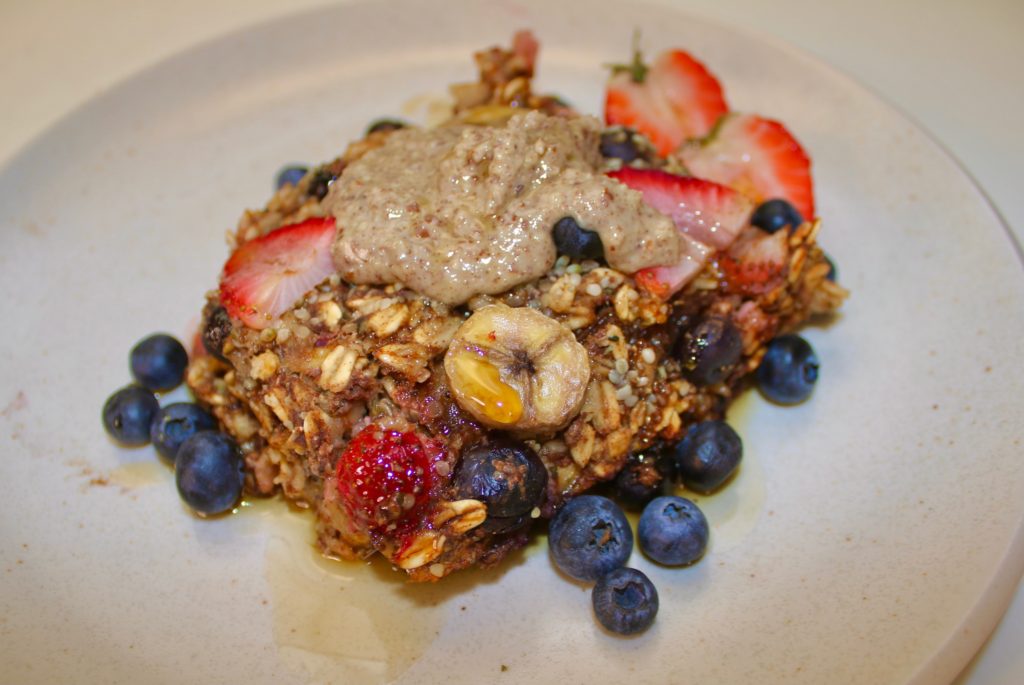 INGREDIENTS:
2 cups Rolled Oats
1 Flax "Egg" (1bs ground flax seeds + 3 tbs water)
2 Ripe Bananas
1 & ½ cups Plant milk
2 tsp Cinnamon
1 tsp baking powder
1 tsp vanilla extract
½ tsp Salt
1/3 cup Hemp seeds
1/3 cup Chia seeds
1 – 1 & ½ cup each fruit of choice
INSTRUCTIONS: Preheat oven to 350º F. Add the ground flax seeds and water in a large bowl, mix and let thicken for 3-5 mins. Then add in the bananas and mash them inside. Next add in the plant milk, cinnamon, vanilla, baking powder and salt. Mix until combined. Add in oats and seeds and mix. Once combined add in your fruit of choice and gently fold in. Lightly oil your baking dish and add mixture to the dish. Top with some additional fresh fruit or nuts and bake for 35-40 mins. Let cool and enjoy.