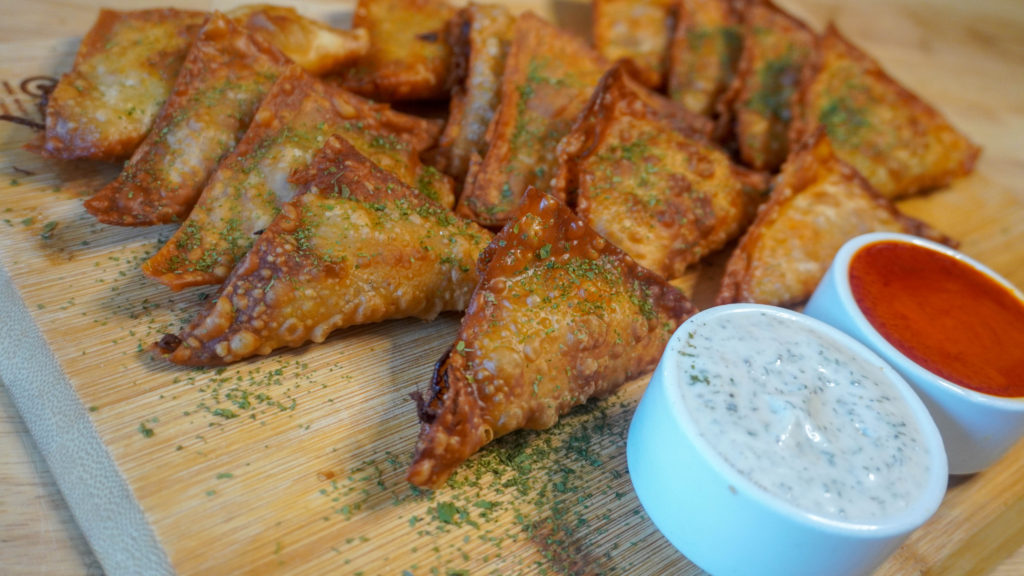 We all had a Cheesecake Factory phase right? When I had mine, I got this every time, hands down one of the best apps out there, but you know we needed to put a plat based spin on it that honestly made me feel as did having it back in the day. If you're looking for a delicious snack or fun party food this is your best bet!
SAVE this recipe to try later!
INGREDIENTS (makes about 15 blasts)
18 oz shredded king oyster mushroom
3-4 oz Miyokos cashew mozzarella
1 1/2 cups hot sauce of choice
1/4 cup vegan butter
Wonton wrappers
Salt and pepper to taste
Avocado or grapeseed oil to fry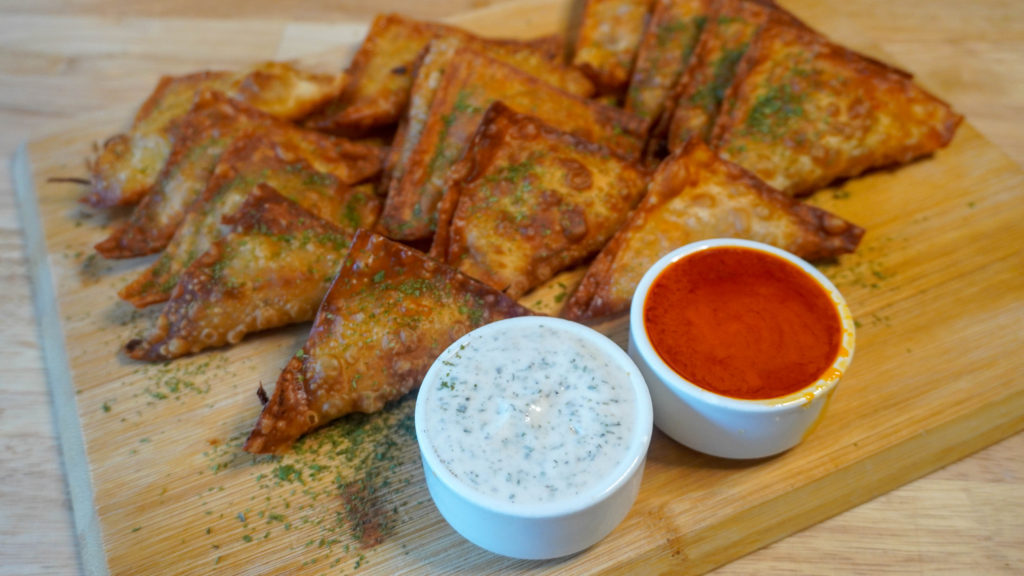 INSTRUCTIONS
Shred the mushrooms with a fork running it along the stems until strips form. In a skillet sauté mushroom shreds until moisture is released and slightly colored. Meanwhile in a small pot add your hot sauce and butter. Mix to combine and let sit on low heat. Once Mushrooms are cooked, add in chunks of the vegan mozzarella and buffalo sauce. Turn off the heat and fold to combine. Take your wanton wrappers and fill each with about a tablespoon of the mushroom filling. Dip your finger in water, trace around the edged of the wrapper and seal shut. Repeat for remaining Blasts. Then in a frying pan fry for 5-7 or until golden and crispy. For ranch add all ingredients and mix to combine. Serve and enjoy.