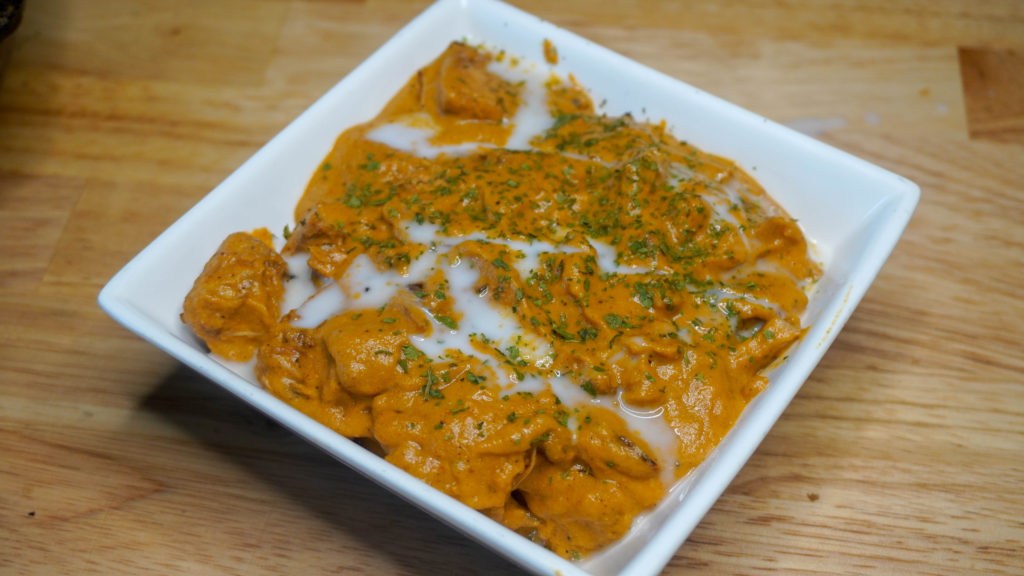 Indian food has always been one of my favorite cuisines. I haven't seen a lot of jackfruit incorporated into plant based recipes within the cuisine so I figured I take a crack at created one of my al time favorites, Butter Chicken! The flavors on this is insane, try this ASAP.
SAVE this recipe to try later!
INGREDIENTS
For Jackfruit:
1 lb drained jackfruit (2 cans)
1 tbs ginger paste
1 tbs garlic paste
1 tbsp Paprika
Salt to taste
Oil to pan fry
For the sauce
5 roughly chopped Roma tomatoes
1/2 of a roughly chopped white onion
1 tbsp garlic paste
1/4 cup cashews
1/2 tsp garam masala
1 1/2 tbsp coconut sugar
2 tbs paprika
5 tbs vegan butter
3 tbs coconut milk
1 tbs White Vinegar
1/2 cup water or veggie broth
Salt to taste
INSTRUCTIONS
Drain and rinse jackfruit. Toss in a bowl with a little oil and the accompanied spices. Cover and let marinate for at least 30 mins. Once marinated sear off in a pan until slight crips and color are reached. Remove jackfruit from pan and set aside. Chop your onions and tomatoes and sauté until slightly soft and add in the rest of sauce ingredients EXCEPT the vegan butter and coconut milk. Let simmer on low for 10-15 mins covered. Once simmered, transfer to a bowl and blend smooth with a hand blender or transfer to a blender and do the same. Once blended add the sauce back to the pan on low heat and add the vegan butter and coconut milk. Stir to combine and add in jackfruit. Fold together, serve and enjoy.