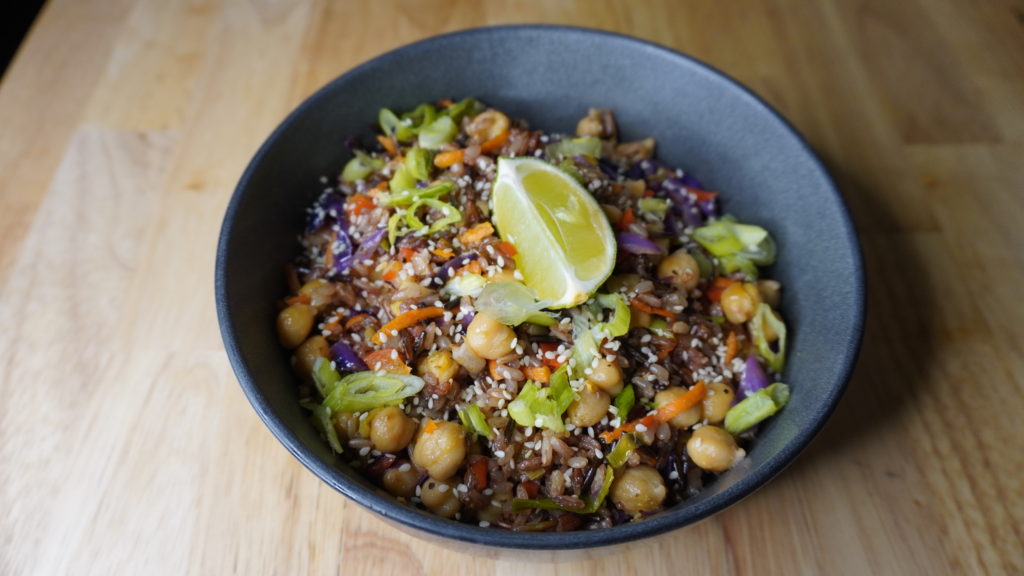 INGREDIENTS:
1/2 cup red pepper diced
1/3 cup sliced scallion
2 cups sliced red cabbage
2/3 cup sliced carrots
1 thumb of ginger chopped finely
2-3 garlic cloves chopped finely
1 cup cooked chickpeas
2-3 cups cooked riced of choice
1-2 tsp each:
Salt
Pepper
Red pepper
Garlic
Ground coriander
Sesame seeds, sliced scallion, lime to garnish
INSTRUCTIONS:
Slice all veggies and set aside. In a late pan or wok, add all ingredients EXCEPT the rice. Sauté for 2-4 mins until veggies are soft then add in seasonings and rice. Stir fry together until all is combined. Taste for seasoning and serve with sesame seeds, scallion and lime to garnish.