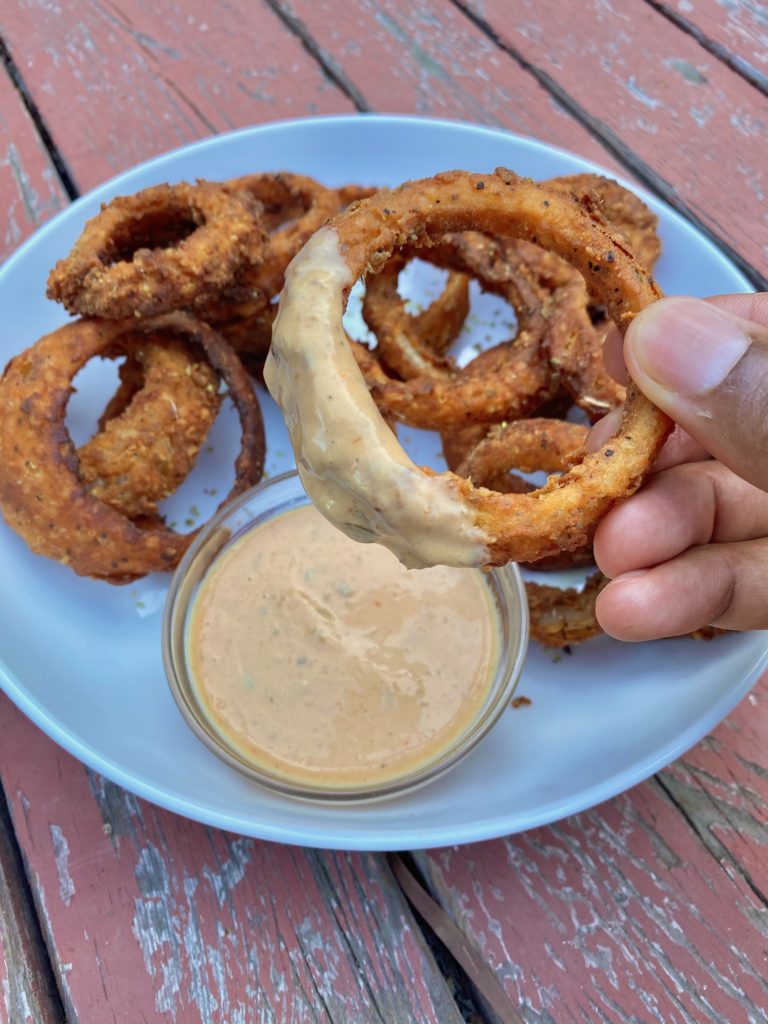 INGREDIENTS:
1 white onion
1 & 1/2 cup flour of choice
2 & 1/2 tbs ground flax seed
3-4 tbs hot sauce
1-2 tsp mustard (optional)
1-1 & 1/2 cup water
Salt, pepper, paprika, garlic powder to taste

INSTRUCTIONS:
Add ground flax seed to a medium sized bowl and cover with water. Set aside and let thicken. Add flour and seasonings to another bowl and whisk to combine. Set aside. Cut your onion into thick slices and separate the layers so long as you can see they're strong enough to hold up in the batter. Add hot sauce and mustard to the flax seed mix and whisk together. Once separated coat onions in wet batter then dry 2 times each. Repeat for all the rings. Heat oil in a large pan and fry until golden on each side. Remove and place on paper towel lined plate. For burger sauce combine in a small bowl 2 tbs vegan Mayo, 1 tbs ketchup, 1 tsp mustard, 1 tbs relish and mix/adjust to taste.