INGREDIENTS:
Filling:
1 & ½ cup berries of choice
1 tbs cane sugar
½ tsp arrowroot powder
1 tbs lemon juice
Topping:
2 tbs melted vegan butter or coconut oil
2 tbs brown sugar
2 tbs almond flour
4 tbs oats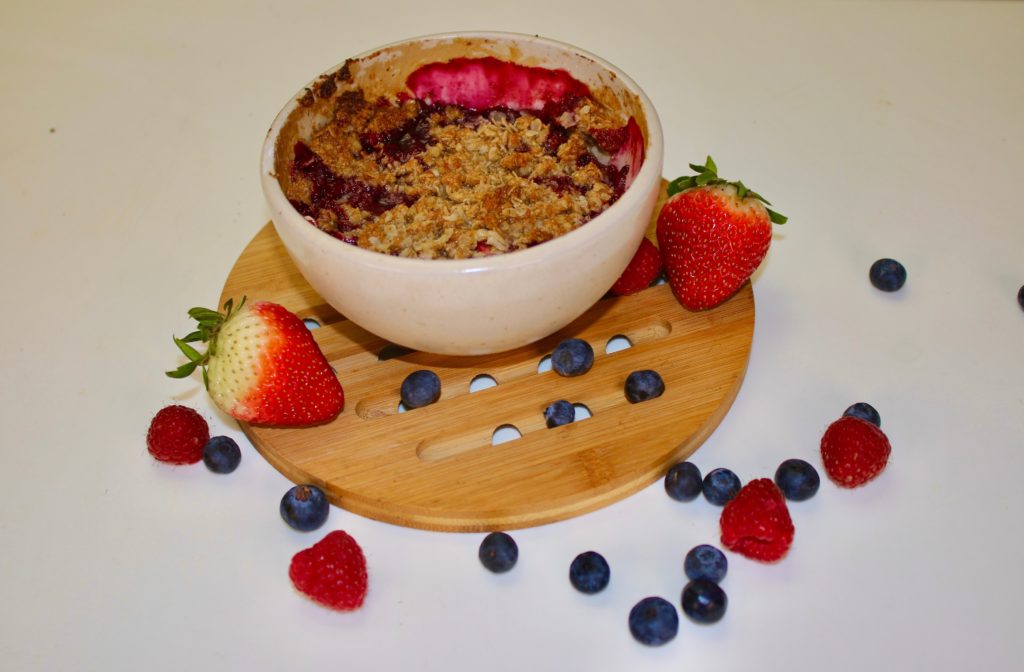 INSTRUCTIONS
Preheat your oven to 350º F. Add your berries, sugar, arrowroot powder and lemon juice, into a small heat proof bowl and mix until berries are evenly coated. Set aside. Melt the vegan butter or coconut oil in a small bowl and add the sugar, flour and oats. Mix to combine. Once mixed, add the crumble on top of the berry mixture and cover evenly. Then place in the oven and bake for 35-40 mins. Let cool and enjoy.