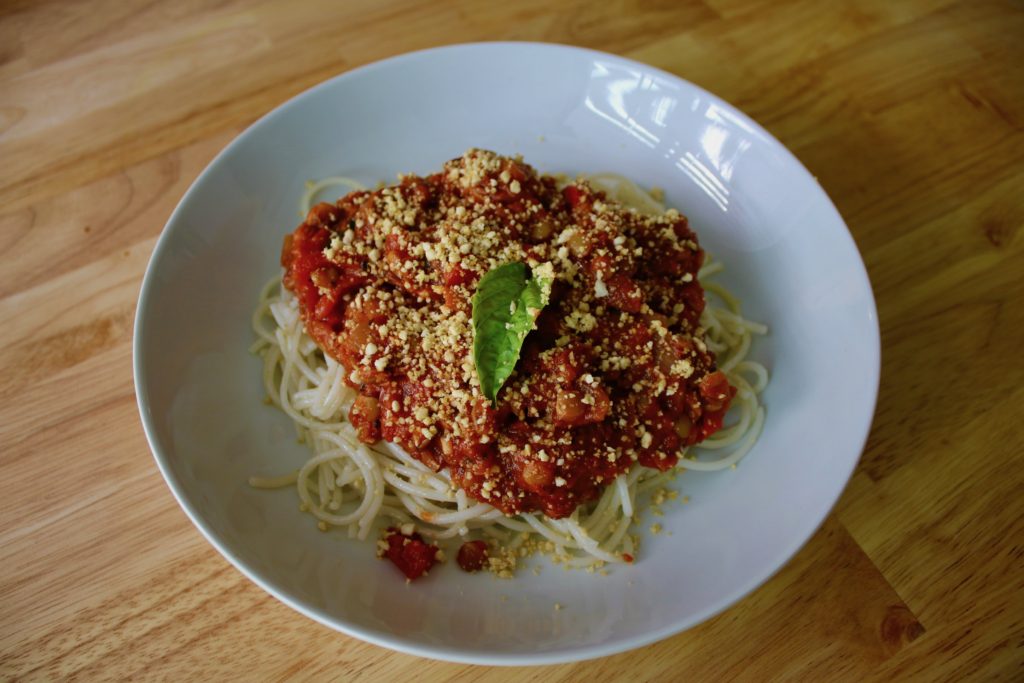 INGREDIENTS:
For Pasta/Sauce:
2packs spaghetti of choice
1 jar pasta/tomato sauce of choice
1 cup cooked (or canned) lentils
¼ chopped white onion
½ chopped bell pepper
2 cups chopped Baby Bella mushrooms
½ chopped fresh basil leaves
1 tsp each:
Garlic powder
Thyme
Black Pepper
Kosher Salt
For Cashew "Parmesan"
1 cup raw cashew
1 tsp vegan butter
¼ cup nutritional yeast
1 tsp kosher salt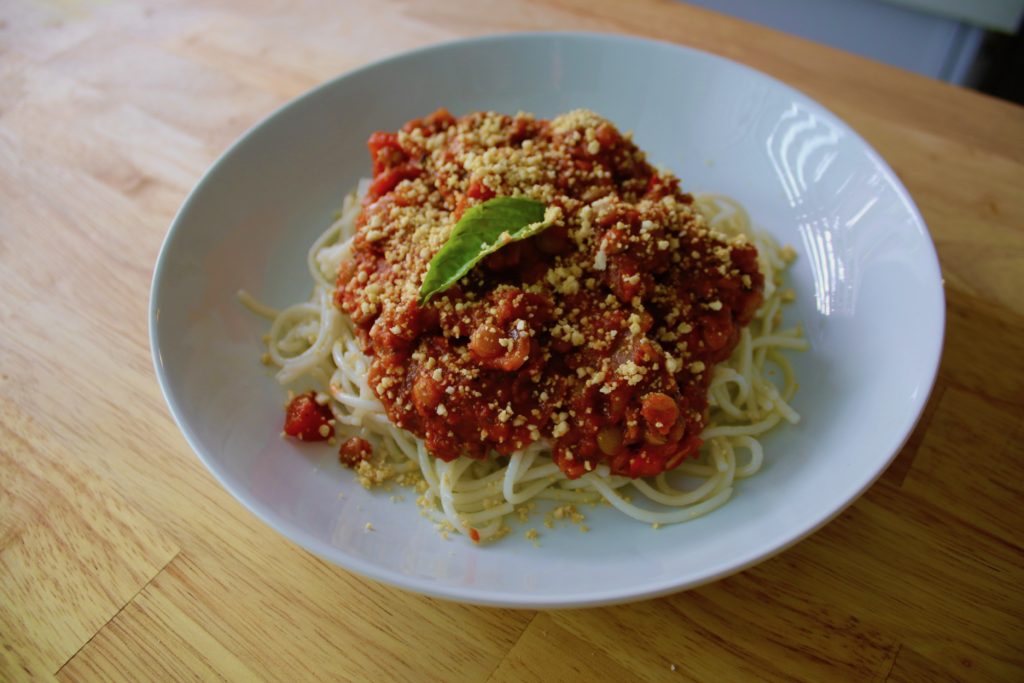 INSTRUCTIONS:
Bring a pot of water to a boil and salt liberally. Add pasta and cook to desired texture. Meanwhile to a medium saucepan add a little olive oil and sauté the mushrooms, onion and peppers. (Note: Add a little salt to mushroom immediately to extract more water from them during cooking). Once veggies have been sautéed add in the sauce and lentils. Add in seasonings.  Stir to combine and let simmer while pasta finishes. Meanwhile make the cashew parmesan by adding all ingredients to a food processor and pulse until fine. Strain pasta, coat noodles in a little olive oil and serve with sauce followed by a few sprinkles of the "parmesan" and enjoy.