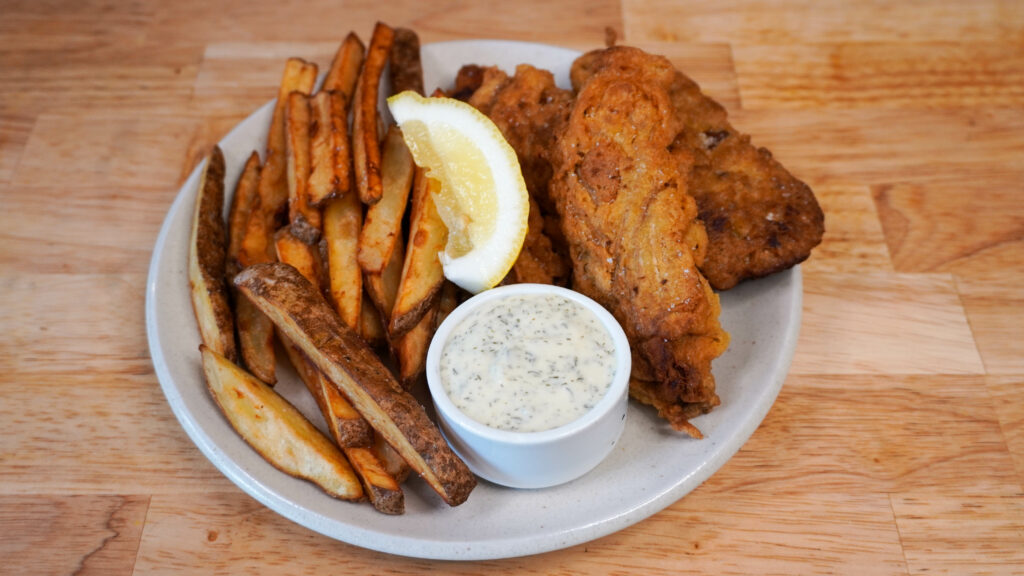 I was sleep on enoki mushrooms before this. They're so versatile and make for a great fish replacement, in this case we made fish and chips. You could also easily do more to make them taste even fishier like adding nori to the mix and things of that nature.
INGREDIENTS
Enoki Mushrooms
Russet potatoes
1 cup chickpea flour
1/2 tsp salt
1 tsp pepper
1 tsp garlic powder
1 tsp onion powder
1 tsp celery salt
1 tsp baking powder
1/2 tsp baking soda
1/2-3/4 cup sparkling water
INSTRUCTIONS
Combine flour, spices and sparkling water in a mixing bowl, whisk to combine. Cut off root end of mushroom and slice in half length wise for a nice piece. Coat mushroom in batter and fry until golden. Chop potatoes and fry until golden as well. Serve with vegan tartar sauce and enjoy.