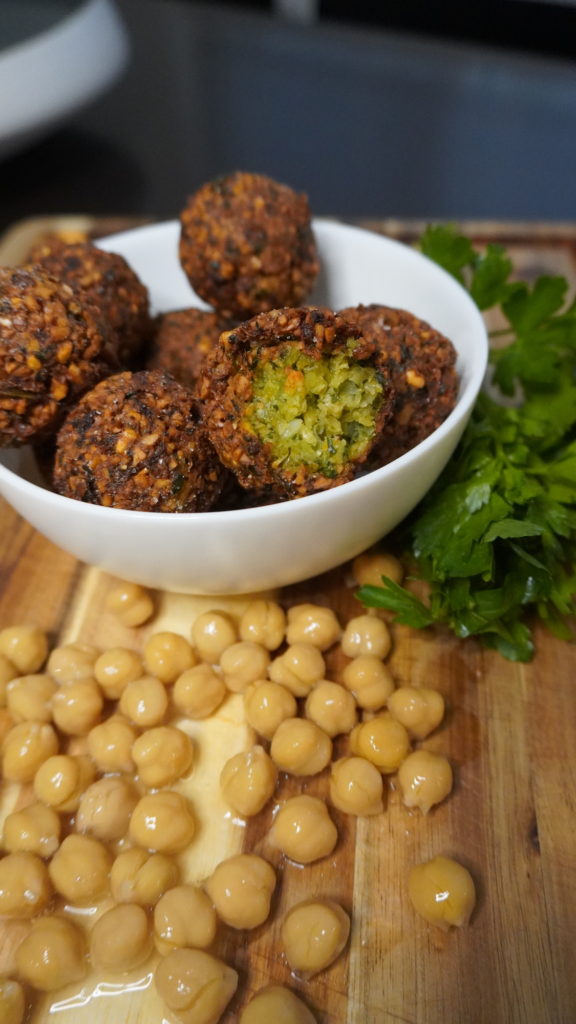 INGREDIENTS:
4-5 Cups of Soaked (Uncooked) Chickpeas
½ White Onion
½ Large Bunch each of Cilantro and Parsley
3-4 Garlic Cloves
1 Tablespoon each: Salt, Pepper, Cumin
½-3/4 Cup Chickpea Flour
½ Teaspoon Baking Powder
Grapeseed Oil for frying
INSTRUCTIONS:
Take soaked chickpeas and put into food processor along with parsley, cilantro, onion, garlic and spices. Pulse until combined and coarse textured. Transfer mixture into a bowl. Add baking powder and chickpea flour to bowl and mix until combined. Test mixture by forming desired shape. If too dry add a little water, if too wet add more flour. Once combined, cover and chill for 15-30 mins. Once chilled, heat oil and fry until golden brown. Serve one of the three ways demonstrated or put your own twist on it and enjoy!