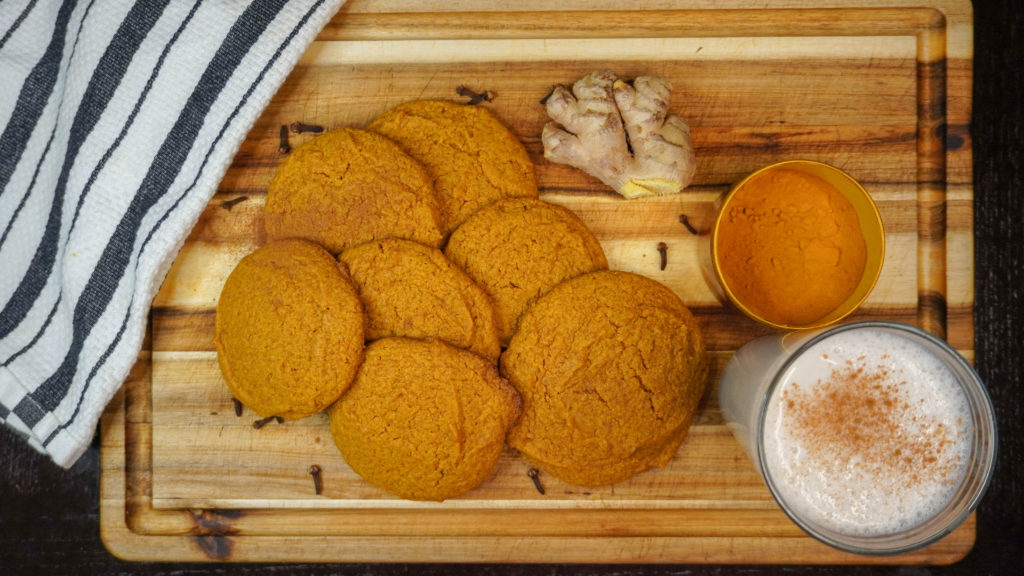 INGREDIENTS (Yields 6-9 medium cookies):
1/2 cup vegan butter
1 cup monkfruit sweetener (or sugar)
1/4 cup @pacificfoods Cashew Plant-Based Beverage
1 teaspoon vanilla extract
2 cups flour chickpea flour
1 1/2 tsp baking powder
1 tbs turmeric
¼ tsp ground ginger
1 ½ tsp cinnamon
1/8 tsp fine ground black pepper (to help activate turmeric, you won't taste it)
1 glass of @pacificfoods Cashew Plant-Based Beverage on the side
INSTRUCTIONS:
Preheat oven to 350 degrees Fahrenheit. In a large mixing bowl, add in vegan butter and sugar. Mix until creamy and combined. Then add Cashew Plant-Based Beverage and vanilla, mix all together. Once wet mix is combined, add in flour, baking powder, turmeric, cinnamon, ginger, black pepper and mix until dough forms. Once formed, take out dough and roll up golf ball sized pieces. Place on parchment paper lined baking sheet and bake at 350 degrees Fahrenheit for 15-20 minutes. Let cool and enjoy with a glass of plant-based milk.