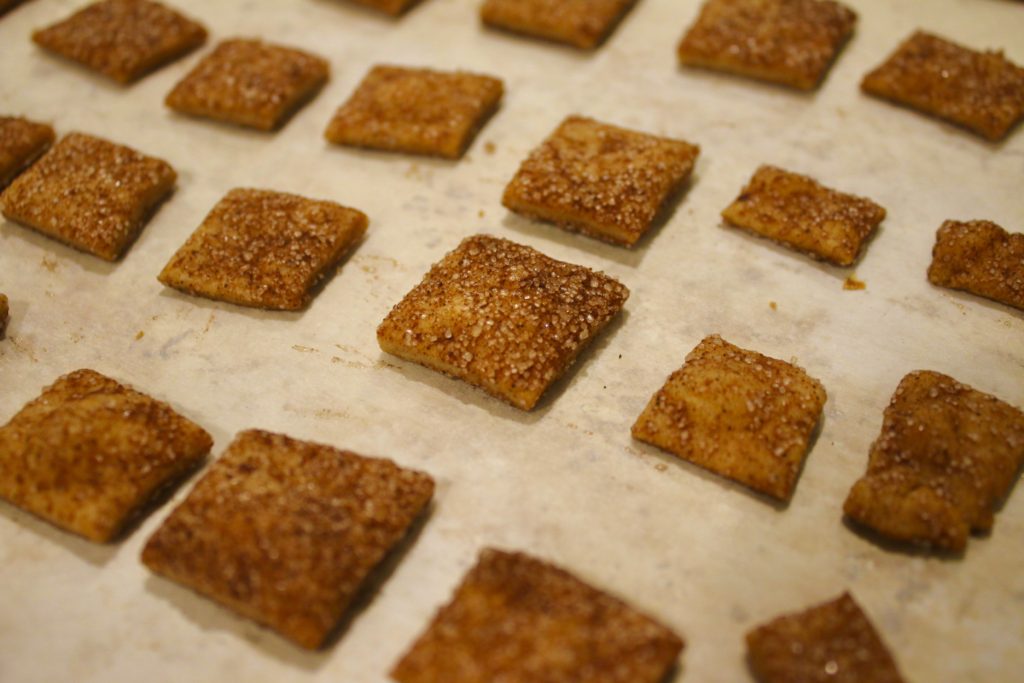 INGREDIENTS:
2 & 1/4 cup all purpose flour
1/2 cup cold vegan butter or solid coconut oil
½ tsp salt
½ tsp baking powder
1 tbs sugar
1 tbs cinnamon
1/2 cup ice water
Cinnamon sugar (equal parts cinnamon + sugar)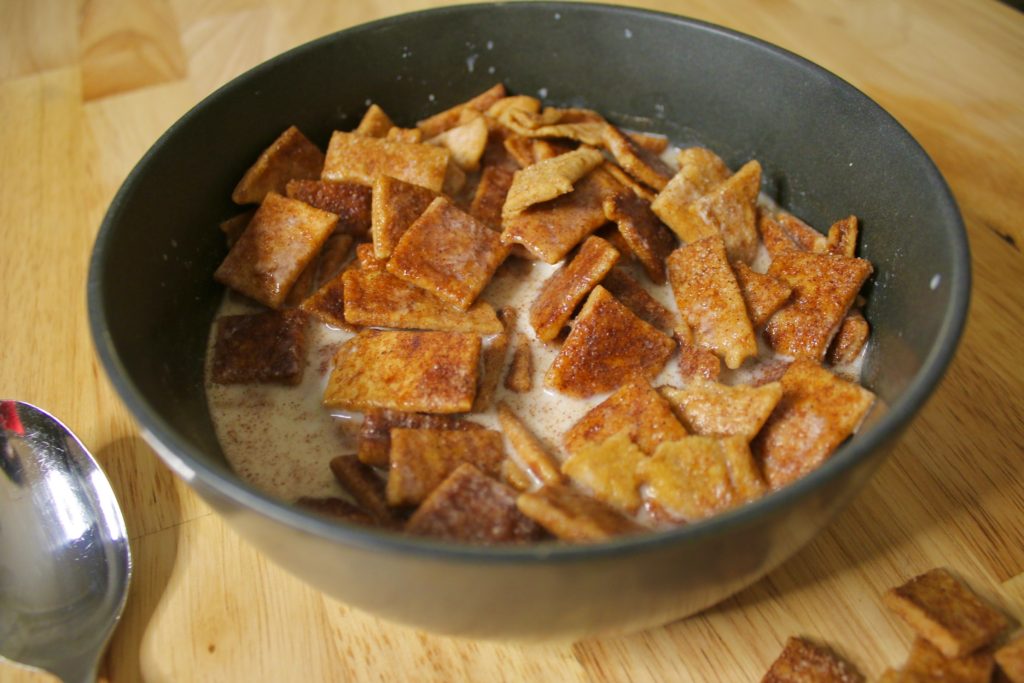 INSTRUCTIONS:
Add flour, sugar and salt to food processor, pulse to combine. Once combined, add vegan butter or coconut oil and pulse until mixture is crumbly and resembles wet sand. Stream in the ice water while blending until rough dough forms. Turn out onto floured work surface, lightly knead and shape into a ball. Cut in half with bench scraper or sharp blade. Roll dough out very thin. Spread melted vegan butter on rolled out dough. Sprinkle with cinnamon sugar and coat evenly. Flip the dough and repeat on other side and with remaining dough. Use a pizza cutter to trim excess dough and cut mini squares about ¾ of an inch all around. Lay cut pieces on a lined baking tray and bake at 350ºF for 25 mins. Let cool for about 10-15 mins and enjoy!