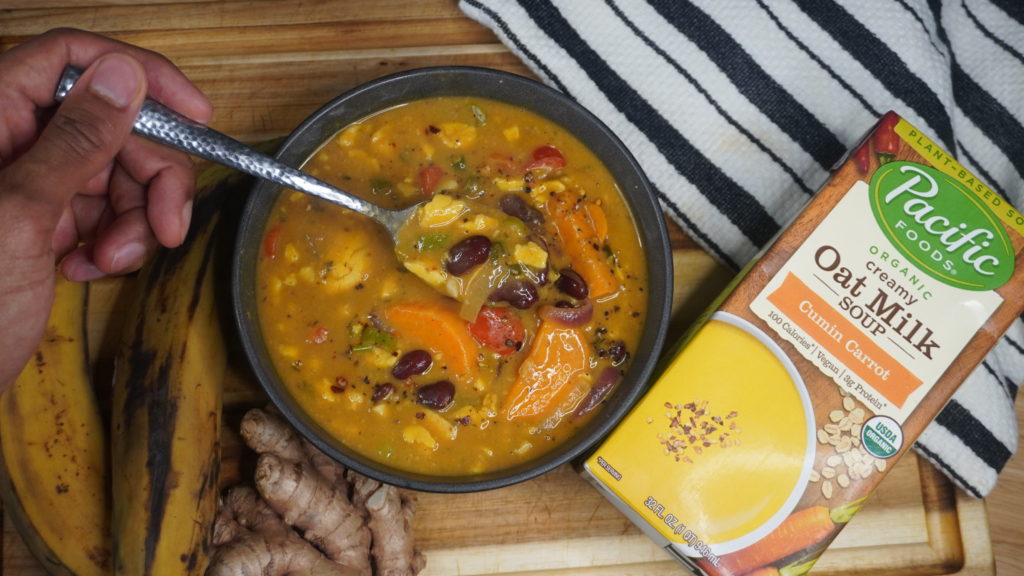 INGREDIENTS

1 can ackee
1/2 can coconut milk
1 1/2 tsp grated ginger
1/3 cup sliced scallion
2 cans kidney beans
1/2 tbs fresh thyme
1 tbs chopped fresh sage
4 minced/microplaned garlic cloves
3 cups @pacificfoods Cumin carrot soup
1/2 chopped red pepper + green pepper each
1 sweet potato
3 bay leaves
1 tbs paprika
1 tbs ground coriander
Salt and pepper to taste


INSTRUCTIONS

Chop your peppers, onion, sweet potato and herbs. Drain and rinse your beans and ackee. In a heated large pot add a little oil then in with the peppers and onions. Let sweat down for a few minutes before adding your beans, garlic, ginger, and sweet potato. Then add your Cumin Carrot soup to the pot with the water and spices. Stir combine and let simmer until sweet potatoes are fork tender. Finally, turn off the heat and add the ackee and scallion to finish. Serve and enjoy.