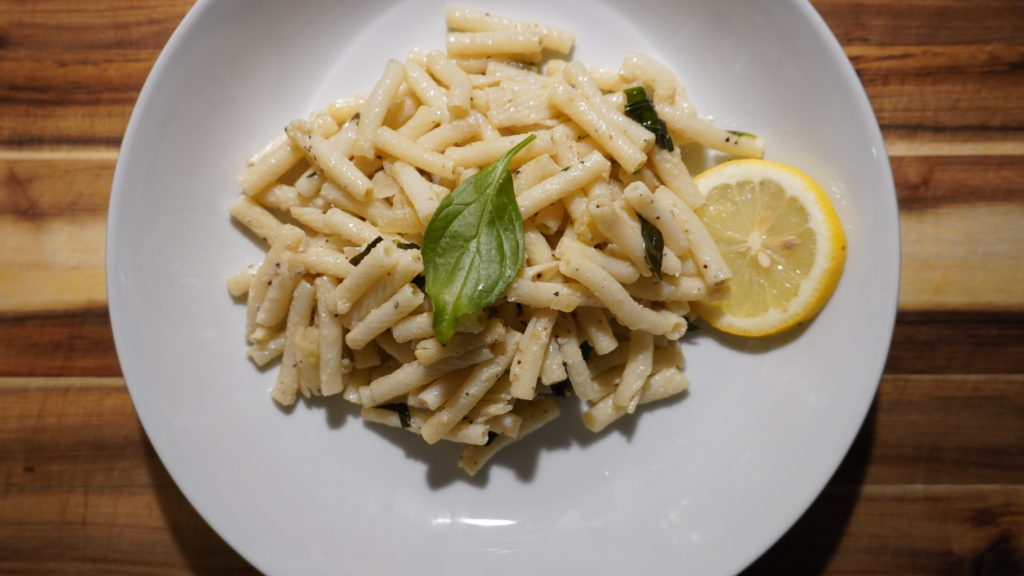 INGREDIENTS:

Pasta of choice
1/4 chopped white onion
4 cloves minced or crushed garlic
2 tsp vegan butter
1 cup unsweetened cashew milk (or almond milk)
1 can coconut milk
2 tsp nutritional yeast
1 tsp salt
1 tsp pepper
1 cup chopped fresh Basil
Juice of half a lemon
INSTRUCTIONS:
Bring a large pot of water to a boil. Salt water and add in pasta of choice and cook until desired consistency is reached. Meanwhile in a another pan sauté the onions and garlic until fragrant. Add in vegan butter, cashew and coconut milk as well as seasonings. Stir to combine and let simmer on med to low heat until sauce coats the back of a spoon and leaves a trail when a finger is ran through it. Strain pasta. Add pasta to sauce. Sprinkle in fresh Basil and fold in to combine. Serve and enjoy.