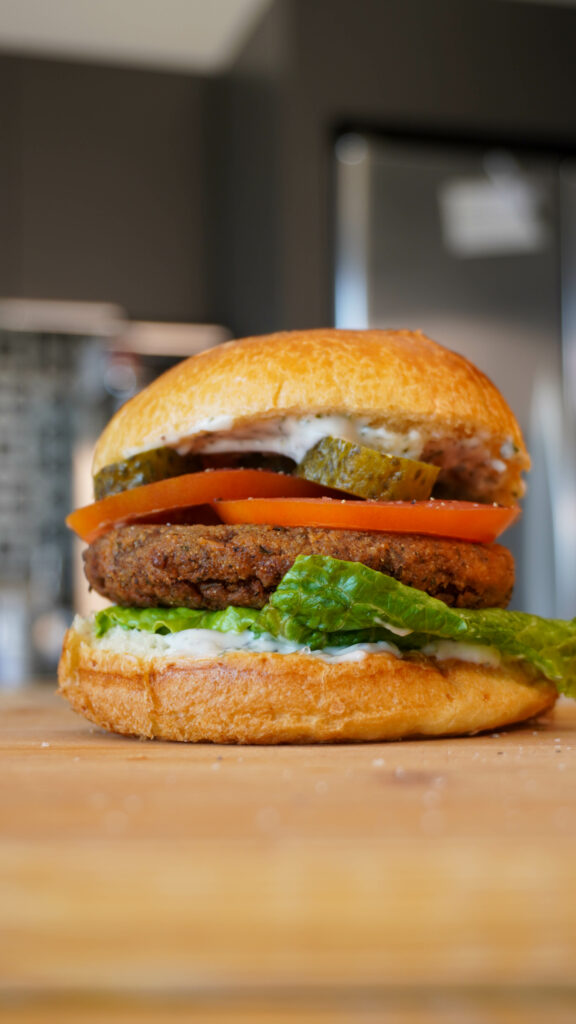 Lions mane has to be my favorite mushroom to use right next to oyster and one reason is for this recipe right here! Super flavorful and satisfying. You gotta try this!
INGREDIENTS:
Lion's Mane Mushroom
For dry batter:
1 1/2 cup chickpea flour
1 tsp: salt, pepper, garlic powder, onion powder, smoked paprika, dried thyme, dried parsley
For wet batter:
5 tbs ground flax seeds
3/4 cup water
1/4 cup hot sauce
1 1/2 tbs mustard
INSTRUCTIONS:
Sear the lion's mane in a hot skillet and press it down to release the water content until you reach your desired thickness for the sandwich. Season with salt and pepper lightly. For wet batter add flax seeds, water, hot sauce and mustard. Mix and set aside. For dry batter, add flour and spices, mix and set aside. Dredge the mushroom in each batter twice. Fry until golden and crispy all around. Let cool on a paper towel lined plate, assemble sandwich, serve and enjoy!