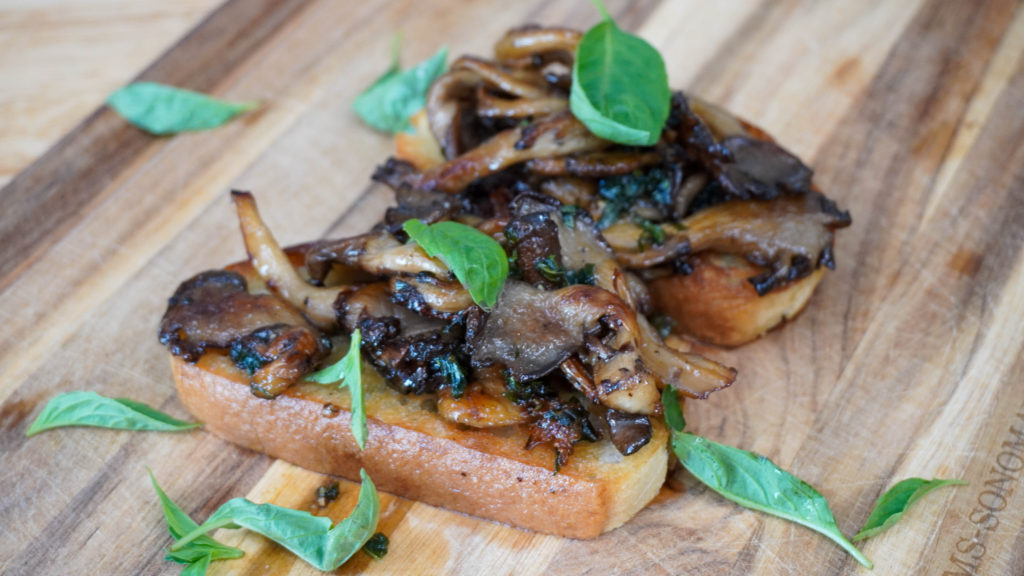 This might seem like a flavor combo that doesn't go but trust me when I say I it does! The freshness of the basil compliments the sweetness of the maple syrup that is really unexpected but so good, you gotta save this recipe and try later.
INGREDIENTS
1/3 cup chopped basil
1/3 cup maple syrup
Pinch of salt
1 tsp black pepper
1 tsp garlic powder
1 tsp ground coriander
2 tsp olive oil
2 tsp vegan butter
1 medium cluster of oyster mushrooms
INSTRUCTIONS
For the glaze combine all ingredients in a small pan and bring up to a simmer for about 5 mins then set aside. Peel apart your mushrooms and sauté them with a little salt and pepper and optionally press them with another skillet to bring out more of a meaty texture. Once sautéed and crispy, add in the glaze and toss to coat fully. Toast up some bread, serve and enjoy.