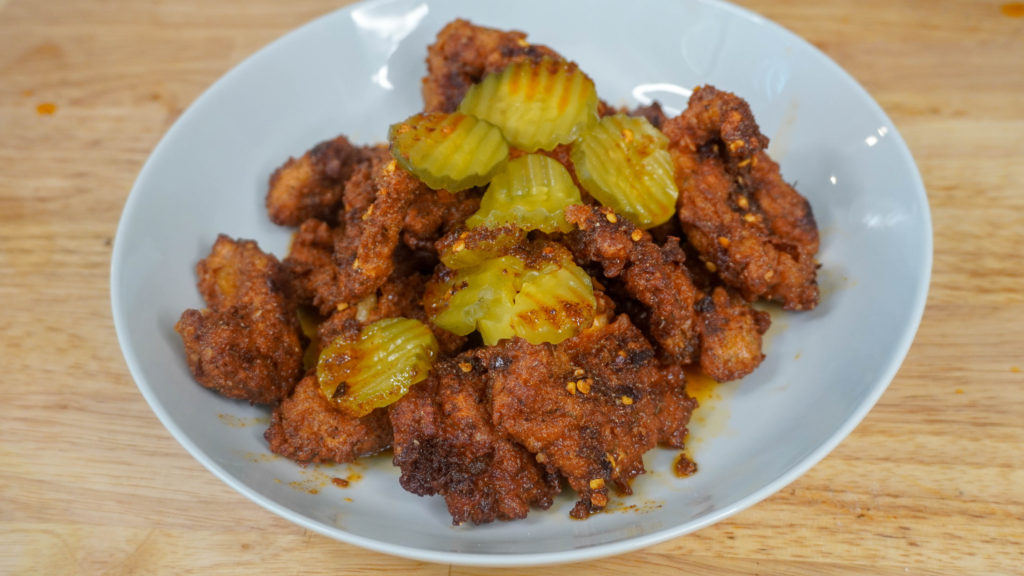 Tap in with this banger! The spice profile of the sauce compliments the mushrooms in such a nice way. Plus the acidic contrast from the pickles that sets it right off. SAVE this recipe to try later!
INGREDIENTS
Oyster Mushrooms
For wet batter
3 tbs ground flax seed
1/3 cup water
1 tbs mustard
1/4 cup hot sauce
For dry batter
1 1/2 cup chickpea flour
1 tsp salt
1 tsp pepper
1 tsp paprika
1 tsp garlic powder
1 tsp smoked paprika
1 tsp cayenne pepper
1 tsp onion powder
1 tsp dried oregano
1 tsp dried thyme
Nashville Hot sauce:
2 tbs coconut sugar or brown sugar
1 tbs red chili flakes
1 tbs paprika
1 tbs smoked paprika
1 tbs cayenne
1 tbs garlic powder
1 cup of frying oil
Avocado oil for frying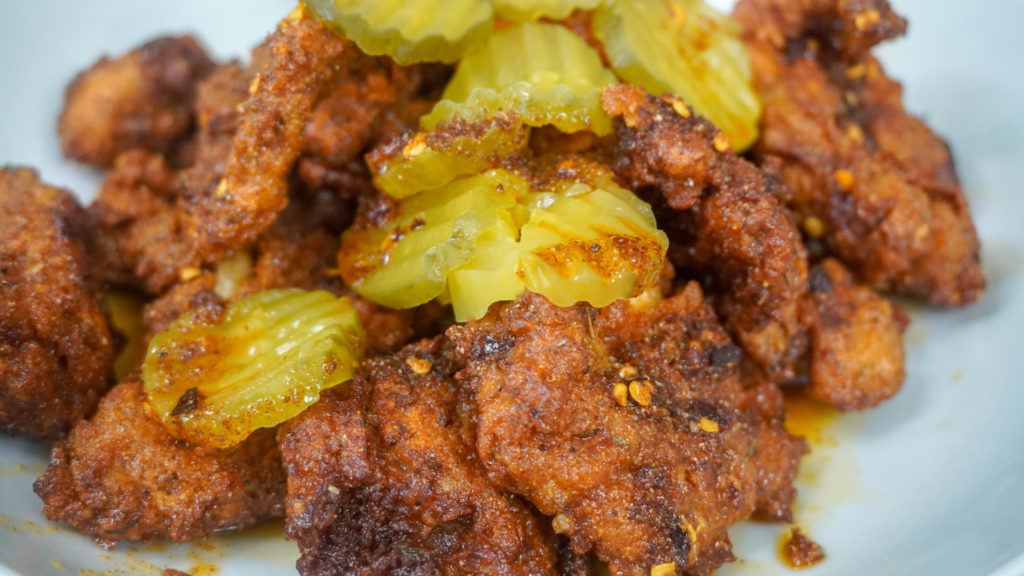 INSTRUCTIONS
Combine ground flax, water, hot sauce, mustard, in a small bowl, mix and set aside. Combine all dry ingredients, whisk and set aside. Separate mushrooms and coat in wet then dry batter 2 times each until mushrooms are complete. Fry in Avocado oil until golden and crispy and set aside. Once all mushrooms are fried, ladle in about a cup's worth of the frying oil into a heat proof bowl with the Nashville hot sauce spices. Whisk to combine. Toss the mushrooms in the sauce until coated fully. Optionally garnish with pickle and more of the Nashville sauce on top. Serve and enjoy.