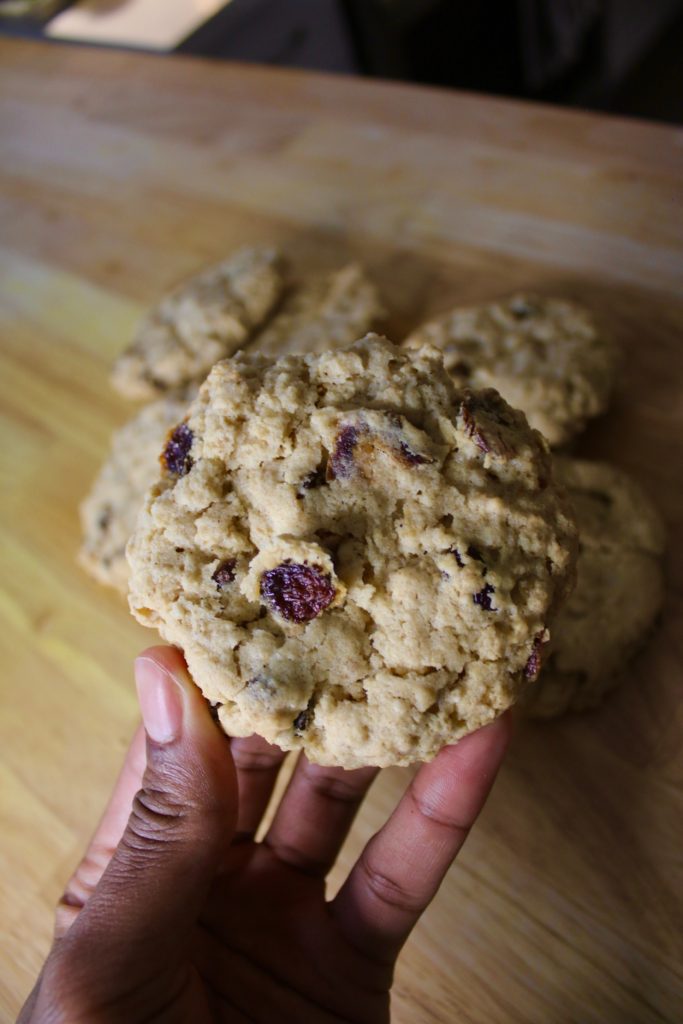 INGREDIENTS:
¼ cup raisins
¼ cup dried cranberry
½ cup vegan butter or solidified coconut oil
¼ cup plant milk
¾ cup rolled oats
¾ cup chickpea flour
1 ½ tsp baking powder
1 tbs cinnamon
1 cup sugar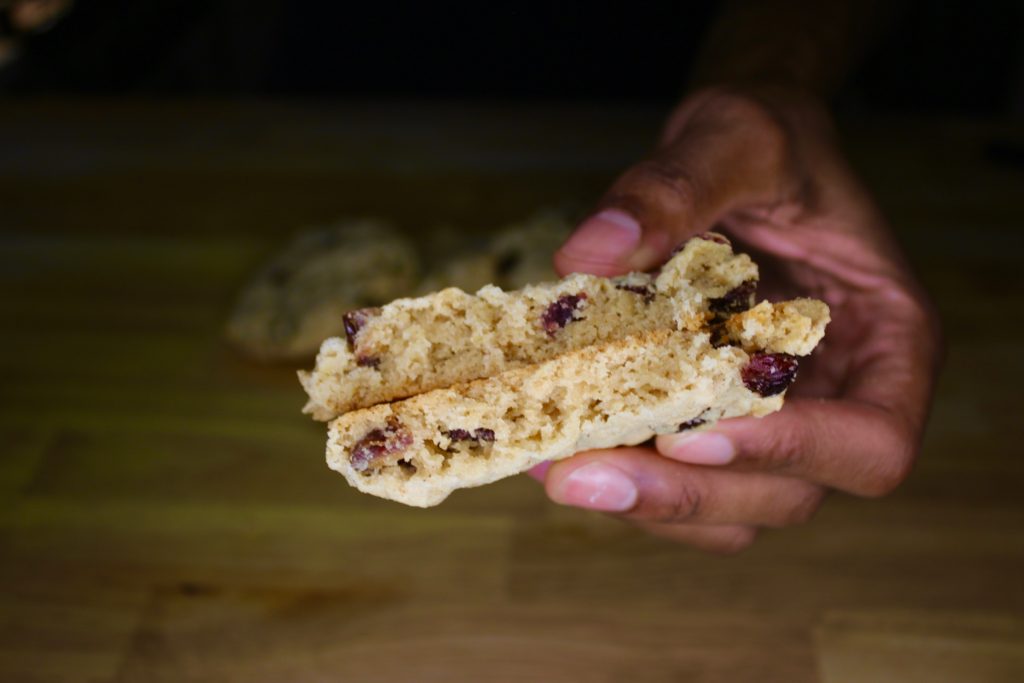 INSTRUCTIONS:
Preheat oven to 350ºF. To a large mixing bowl add the vegan butter and sugar. Mix together until combined into a smooth, thick, paste-like consistency. Add plant milk and mix to combine. Once mixed, add flour, cinnamon, baking powder, oats on top of the wet mixture and stir a few times to roughly combine before incorporating both mixes together and cookie dough forms. Once dough starts to form add in the cranberries and raisins and fold into the dough. Take an ice cream scoop and scoop out dough onto a parchment lined baking pan. Slightly pat down each scoop on the pan and bake for 20-25 minutes or until slightly golden. Let cool and enjoy.