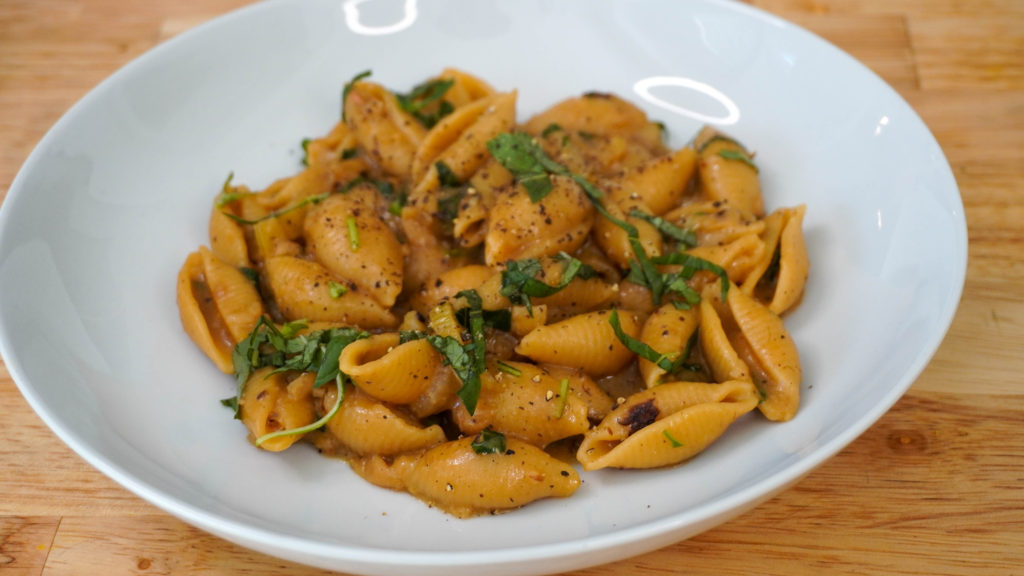 We all need a quick dish to put together in a pinch and this one pot pasta is just that. Done in 30 minutes and packed with flavor, you gotta try this.
1/2 onion, sliced
1 fennel bulb, sliced
4 garlic cloves
1 can white beans, drained
Zest & juice of 1 Lemon
2 cups vegetable stock
1 can coconut milk
2 cups pasta
1 cup sliced basil
Salt and pepper to taste
Chop all aromatics (onion, fennel, garlic). Sauté on med-hi heat until soft and slightly caramelized. Add in half of the white beans and mash them in with a fork, this gives the sauce more body and richness. Add in the rest of the beans whole along with the veg stock, coconut milk and pasta. Let simmer with the lid on for 15-20 mins, season to taste and adjust as needed. Half way through add in sliced basil. Once pasta reaches desired doneness serve and enjoy.