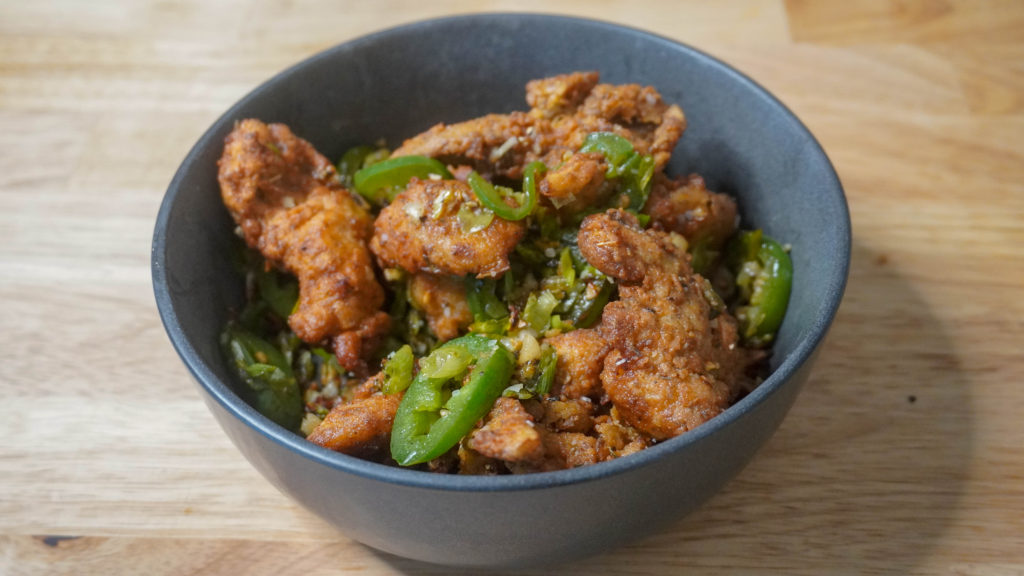 Salty, spicy, savory, need I say more? Elevate your mushroom game with this quick hitter that's packed with flavor, you can play around with the aromatics to make this your own too!
INGREDIENTS
Oyster Mushrooms
For wet batter
3 tbs ground flax seed
1/3 cup water
2 tbs coconut aminos
1 tbs mustard
2 tbs sriracha
For dry batter
1 1/2 cup chickpea flour
1 tsp white pepper
1 tsp dried thyme
1 tsp paprika
1 tsp garlic powder
1 jalapeño
1/2 bunch of scallion
5-6 cloves garlic chopped
Salt and black pepper to taste
Avocado oil for frying
INSTRUCTIONS
Combine ground flax, water, sriracha, mustard, coconut aminos in a small bowl, mix and set aside. Combine all dry ingredients, whisk and set aside. Separate mushrooms and coat in wet then dry batter 2 times each until mushrooms are complete. Fry in Avocado oil until golden and crispy and set aside. Slice jalapeño, scallion and chop garlic. Sauté over medium heat until fragrant then add mushrooms, salt and pepper to taste. Turn off heat and mix to combine. Serve and enjoy.