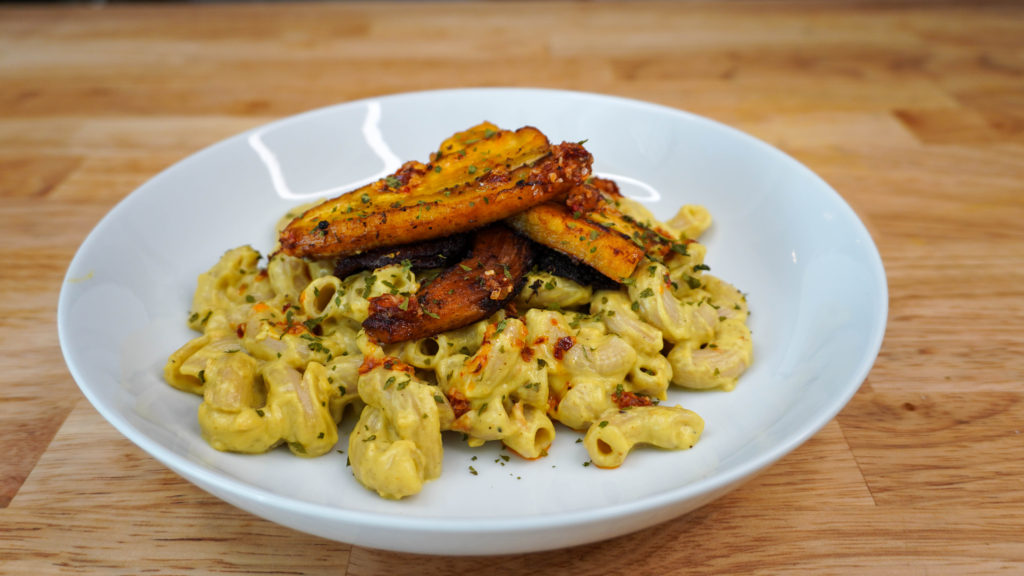 INGREDIENTS:
1 ripe plantain
For Smoky Mushrooms:
Oyster Mushrooms
1 tsp each:
Salt
Pepper
Smoked paprika
Garlic powder
Onion powder
Ground coriander
Dried thyme
For Mac & "Cheese"
3 cloves of minced garlic
1/2 onion, chopped
Macaroni noodles
1 can of full fat coconut milk
1/2 cup of raw cashews
1 & 1/3 cups of unsweetened cashew milk
½ cup of Nutritional yeast
Salt & pepper to taste
1 tsp turmeric
1 tbs vegan butter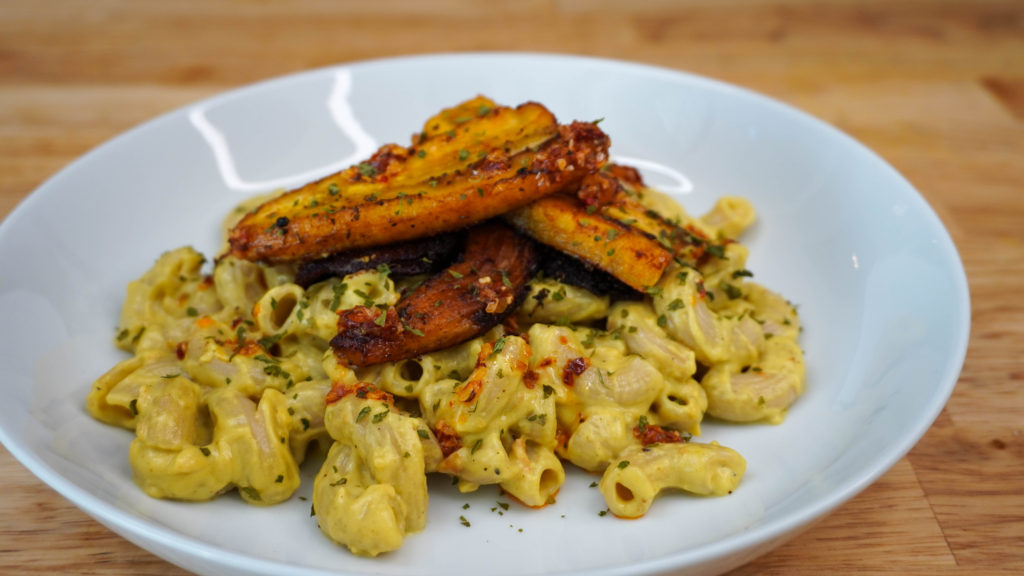 INSTRUCTIONS:
Chop garlic and onion. Once prepped put plant milk, cashews, and nutritional yeast in a blender, process until combined. Set aside. Sweat garlic and onion in separate pan. Once sweated, put in cheese sauce mixture from blender and coconut milk. Simmer until sauce is thick enough to coat the back of a spoon and leave trail when a finger is run through it. Meanwhile, cook pasta. Once cooked, strain and combine with cheese sauce. For mushrooms, combine all ingredients in a bowl and toss to fully coat, sauté for 10-15 mins until crispy. For plantain, peel and slice. Then shallow fry until golden and cooked through, assemble plate and enjoy.