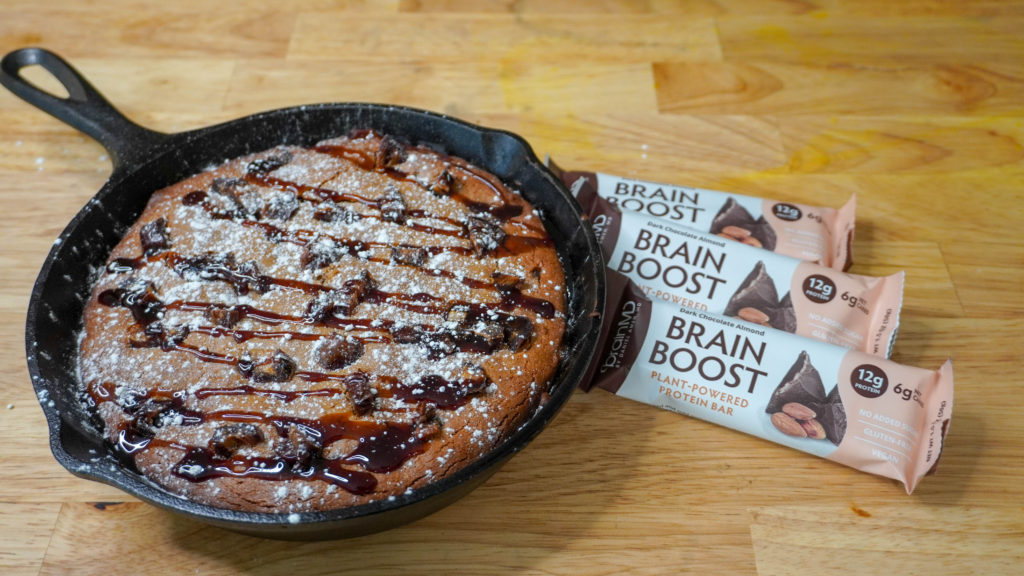 INGREDIENTS:
1/2 cup vegan butter
1 cup sugar
1/4 cup plant milk of choice
1 teaspoon vanilla
2 cups chickpea flour
1 1/2 tsp baking powder
2 chopped @braindmdhealth Brain Boost bars
INSTRUCTIONS:
Preheat oven to 350 degrees Fahrenheit. In a large mixing bowl, add in vegan butter and sugar. Mix until creamy and combined. Then add plant milk and vanilla, mix all together. Once wet mix is combined, add in flour and baking powder and mix until dough forms. Once formed, chop the Brain Boost bars and fold into the dough. Transfer half of the mixture into an 8 inch cast iron skillet. Bake at 350 degrees Fahrenheit for 20-25 minutes. Let cool and enjoy!