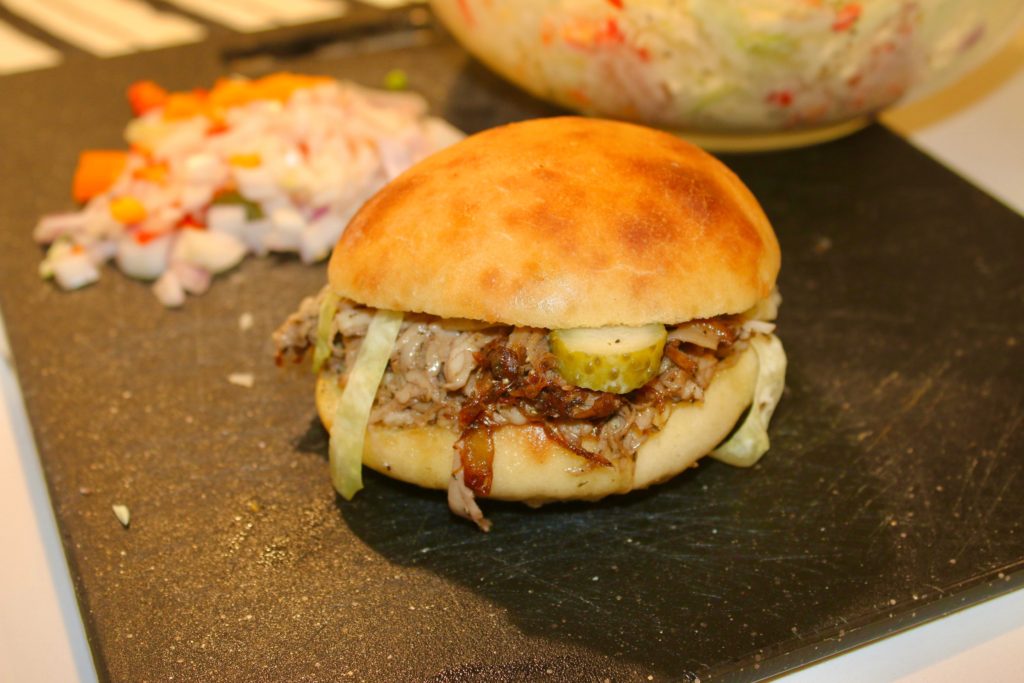 INGREDIENTS:
6-8 King Oyster Mushrooms (yields about 2 sandwiches)
Dill Pickle
JERK BLEND – 1/2-1 tsp each of:
Salt
Pepper
Cayenne
Garlic Powder
Dried Thyme
Allspice
Cumin
Cinnamon
For Sweet Pepper Slaw:
1/4 Head of cabbage
2 tbs vegan mayo
2 tbs olive oil
1 tsp salt + pepper
1 tbs pickle juice
1/4 cup chopped sweet pepper and red onion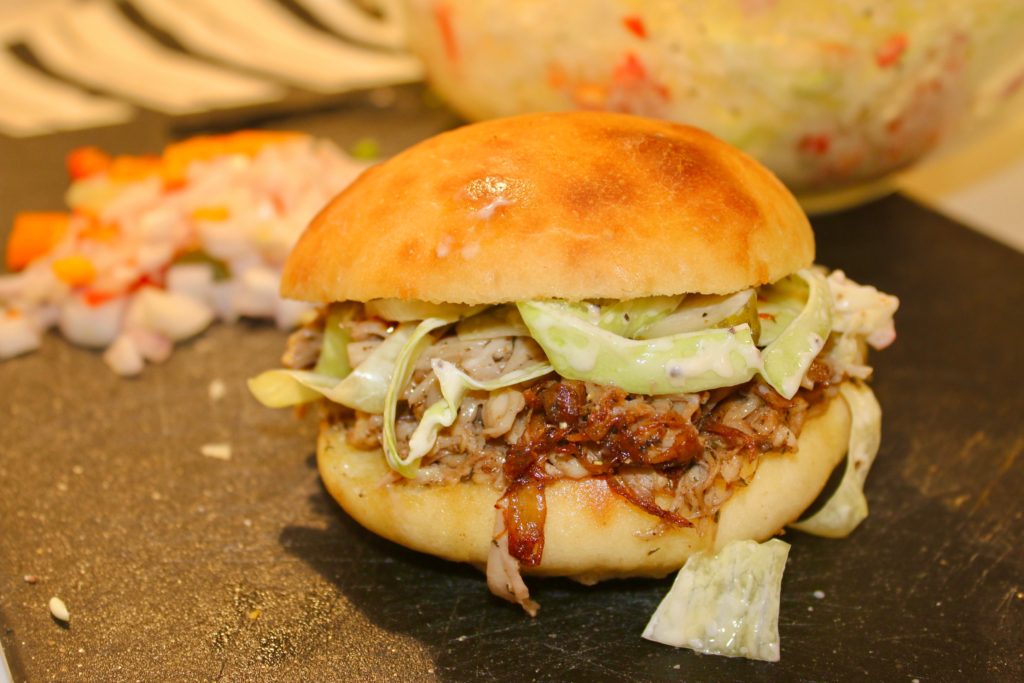 INSTRUCTIONS:
Take your mushrooms and run a fork through the stems until shreds form. Repeat with remaining mushrooms. Once shredded, add mushrooms to a skillet and sauté until moisture has rendered out. Add seasonings, turn off the hear and set aside. For the slaw combine all ingredients into a large mixing bowl and stir to combine and adjusting seasoning to taste. Toast your bread of choice and and assemble with mushrooms, slaw, and pickle. Serve and enjoy.