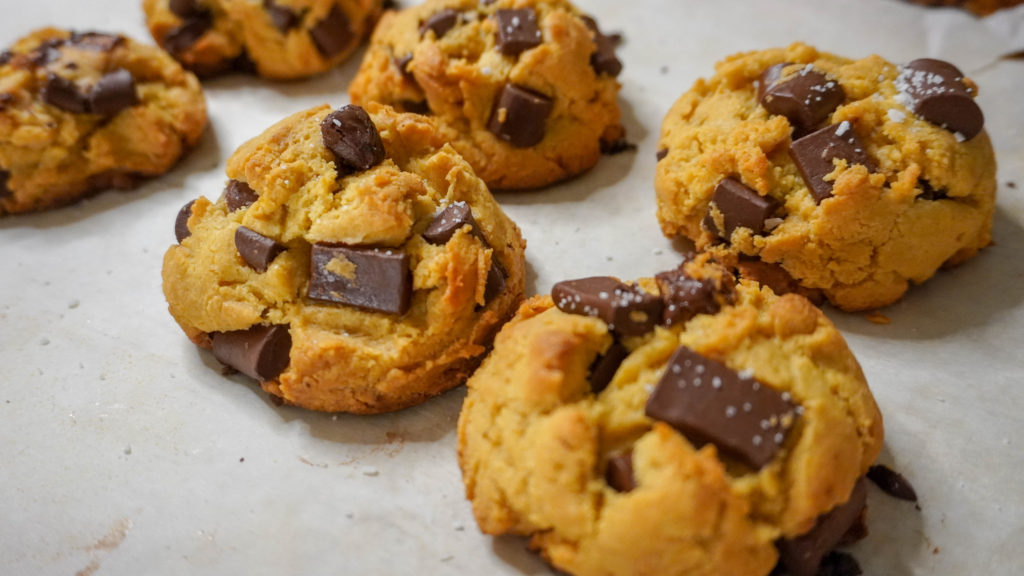 Ingredients:
2 Cups flour of chickpea flour
1 Cup Sugar
1/2 Cup vegan butter or coconut oil
1/4 Cup plant milk of choice
1 tsp baking powder
Splash of vanilla or maple syrup
1-2 dark chocolate bars or 1 cup of chocolate chips
Kosher salt to finish
INSTRUCTIONS:
In a mixing bowl, mix butter and sugar until combined. Add plant milk and vanilla, mix. Once mixed; add flour and baking powder until dough forms. Once dough is formed, add chocolate chips and fold in. Form dough into balls and place on parchment paper lined baking sheet. Bake at 375 F for 15-20 mins.