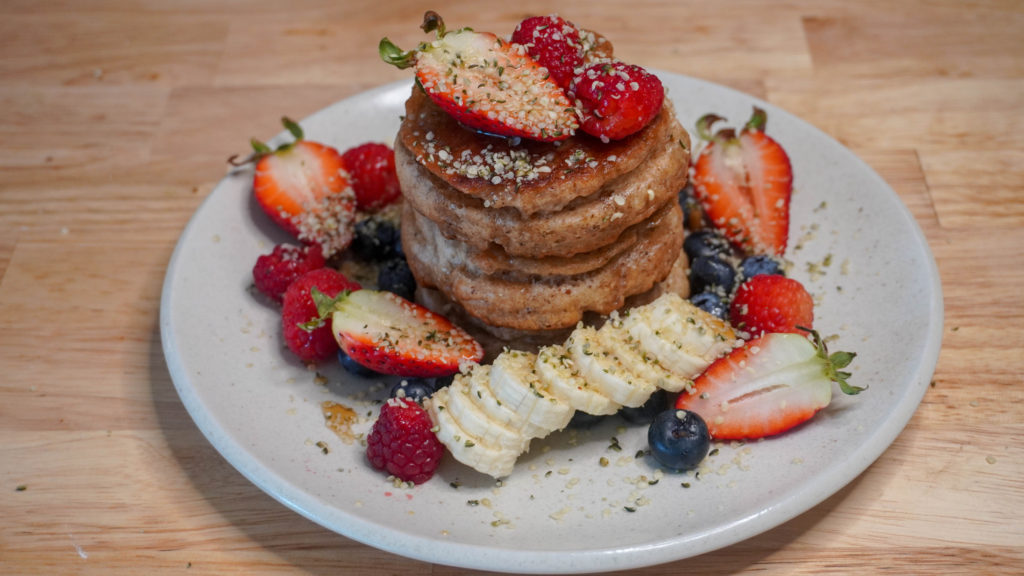 Can a pancake ever be too fluffy?? The answer is always no! And with the help of @pacificfoods Original Hemp Milk I was able to pull off these delicious soufflé pancakes which added a slightly nutty yet rich flavor throughout. You need to try this!
INGREDIENTS
1 cup @pacificfoods Hemp Milk
1 tbs apple cider vinegar
1 tbs ground flax seed
2 tbs water
1 tbs melted vegan butter or coconut oil
1 cup all purpose flour (can sub for GF)
2 tbs arrowroot powder
2 tbs coconut sugar
1 ½ tbs baking powder
1 ½ tsp cinnamon
Pinch of salt
Pinch of nutmeg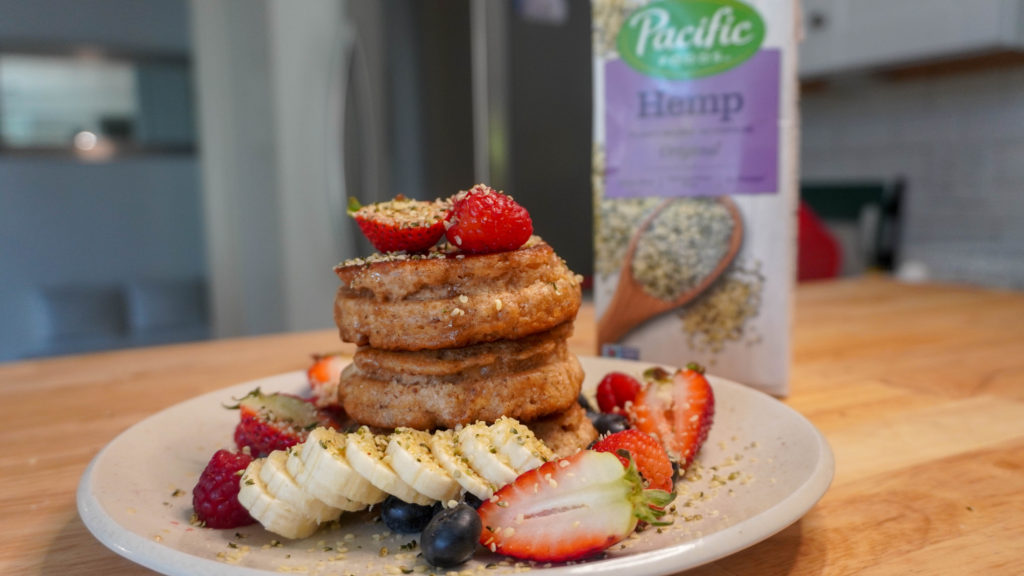 INSTRUCTIONS
Mix the ground flax seed and water and set aside. Mix the apple cider vinegar and hemp milk and set aside. Both must sit for at least 5-10 mins. Once those are ready combine in a mixing bowl along with melted vegan butter. In a separate large bowl combine all dry ingredients and whisk to combine. Mix wet with dry and fold gently into one another. Do not overmix at this stage, some lumps are ok. Optional let this batter sit out for at least mins for the baking powder to activate more and yield a fluffier pancake. In a cake or cookie mold lightly oil and place in pan along with enough batter to just fill the mold. Let cook for about 3-4 mins on one side with the pan covered. Flip and cook another 2-3 mins, repeat with desired amount of batter, serve and with desired toppings and enjoy.