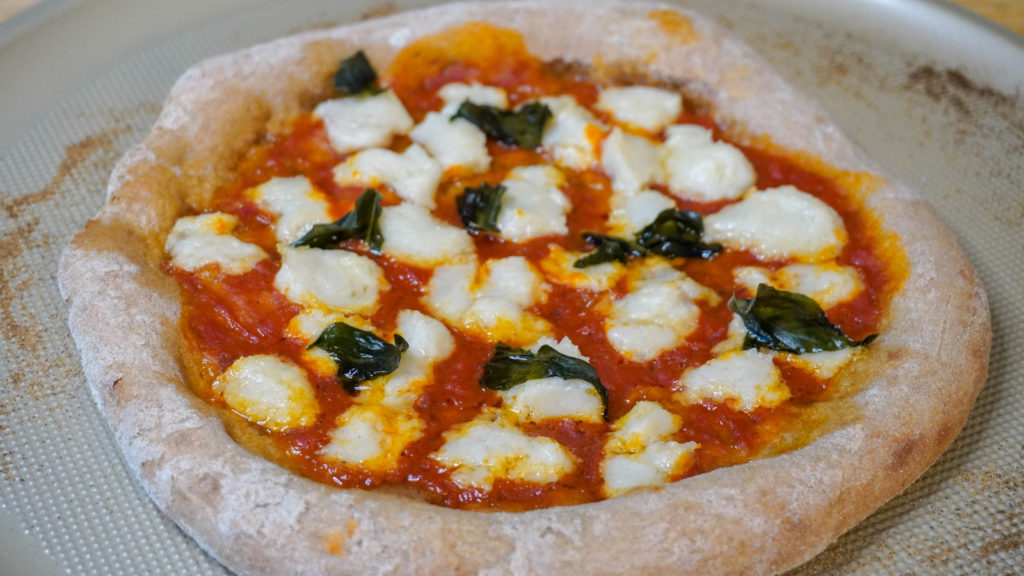 A culinary classic but plant based and delicious all the same. SAVE this recipe and try it for yourself!
INGREDIENTS (Yields 2 14 inch pizzas)
2 cups flour
2 tbs sugar
1/2 tsp yeast
1 cup ice water
3/4 tbs salt
1 tbs olive oil
Tomato sauce
Vegan mozzarella
INSTRUCTIONS
In a food processor add in the flour, sugar and yeast. Pulse a few times to combine then while the processor is running stream in the ice water until a dough forms. Let rest for 15 mins in the processor then add in the salt and olive oil. Process again until a smooth dough forms. Transfer to lightly oiled bowl to proof for 1 hour. Once proofed, divide the dough into 2 even pieces and set one aside. Form one dough piece into a taut ball and the press put into pizza shape with your fingers followed by draping it over your knuckles and turning it out to your desired shape. Place on a lightly floured baking tray, add your topping and bake at your highest oven setting (mine was 500°F) for 8-10 mins. Serve and enjoy.