This flavor combo paired with these ultra fluffy bar buns has to be one of the best bits of food I've had in a while. You definitely need to get into this ASAP.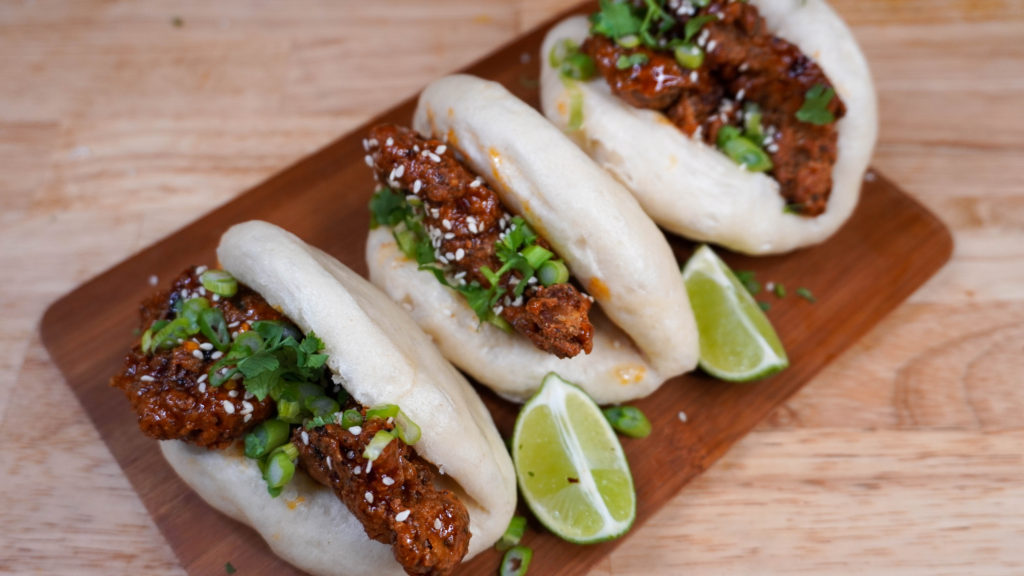 INGREDIENTS
For Mushrooms
Wet batter
3 tbs ground flax seed
1/3 cup water
1 tbs mustard
1/4 cup hot sauce

Dry batter
1 1/2 cup chickpea flour
1 tsp salt
1 tsp pepper
1 tsp paprika
1 tsp garlic powder
1 tsp smoked paprika
1 tsp cayenne pepper
1 tsp onion powder
1 tsp dried oregano
1 tsp dried thyme
For Sweet Heat Sauce
4 tbs vegan butter
1 tsp smoked paprika
1/2 tsp cayenne pepper
1 tsp red pepper flakes
1/3 cup maple syrup
Pinch of salt
Instructions
For mushrooms, combine ground flax, water, hot sauce and mustard in a small bowl, mix and set aside. Combine all dry ingredients, whisk and set aside. Coat in wet then dry batter 2 times each. Fry in avocado oil for 5-7 mins or until golden and cooked through. For sauce combine all ingredients in a small saucepan and let simmer for about 5 mins on low heat. Toss with mushrooms, assemble buns and enjoy.