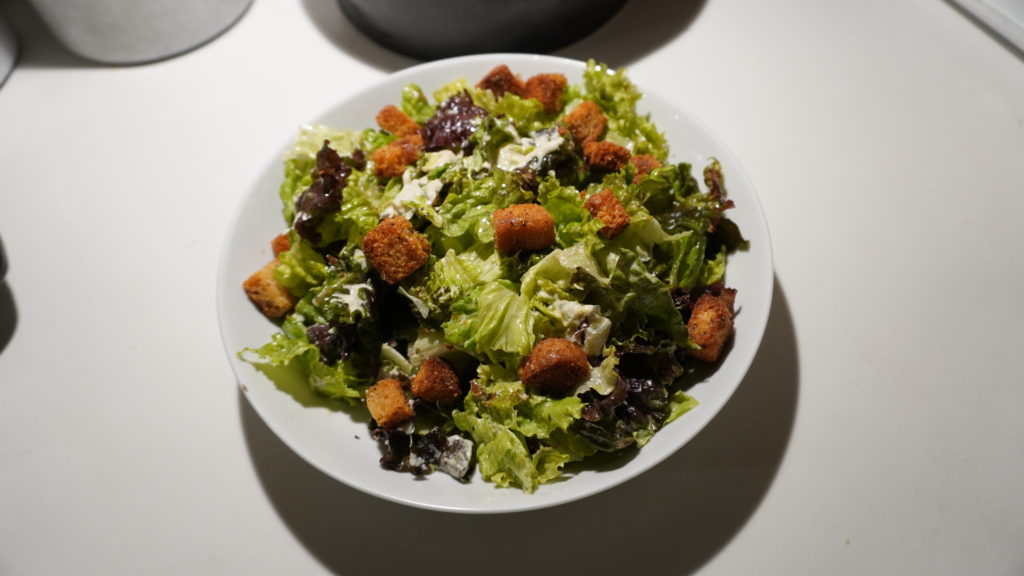 Caesar Dressing:
INGREDIENTS
1/2 cup cashews
3 cloves of garlic
1 tbs Dijon mustard
1 tsp each salt + pepper
Drizzle of olive oil
1 cup water
Couple inches of a dill pickle
INSTRUCTIONS
Load all ingredients into a blender or food processor and blend on high speed until fully homogeneous. Adjust seasonings to taste. Transfer to a sealed container and use as desired.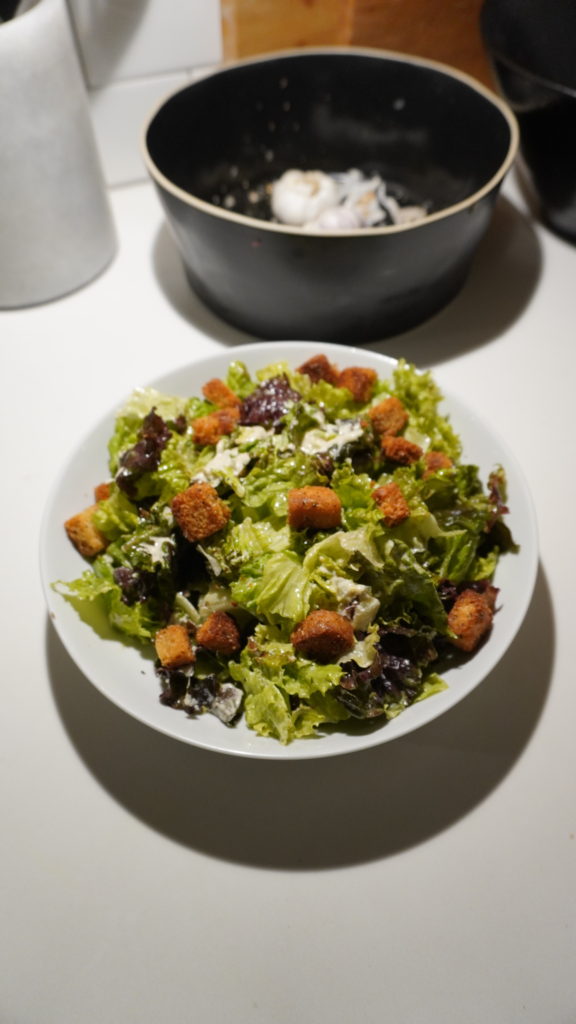 Croutons:
INGREDIENTS:
3-4 slices bread of choice
Drizzle of olive oil
1 tsp each:
Salt
Pepper
Nutritional Yeast
Oregano
INSTRUCTIONS:
Cube bread slices and add to a large bowl. Add in oil and seasonings, toss to combine.
Transfer to a parchment line baking sheet and bake 400°F for 10-15 or until dry and crispy.