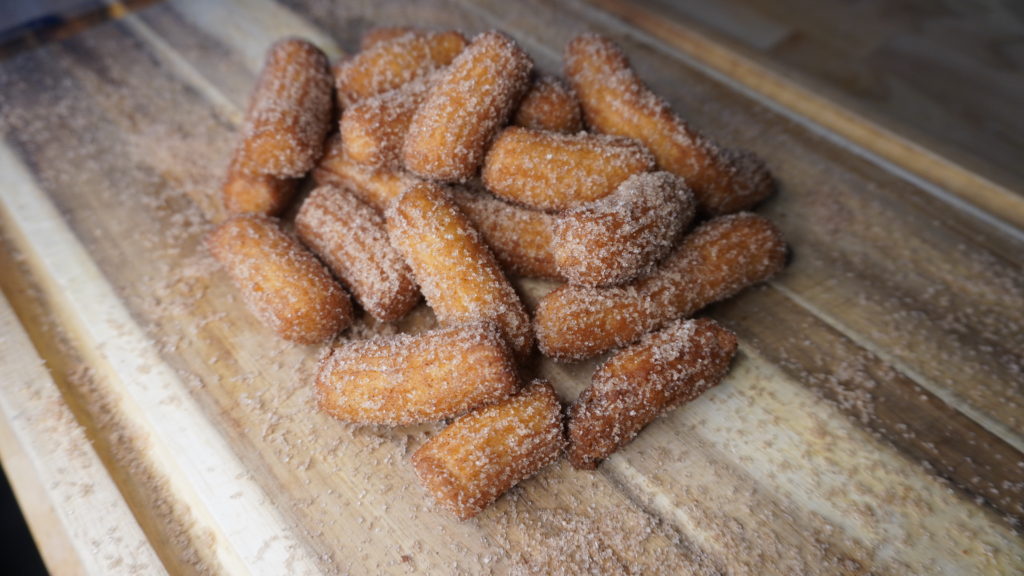 INGREDIENTS:
Batter:
1 cup all-purpose flour
1 cup water
2 1/2 tbs sugar
2 tbs vegan butter or coconut oil
1/2 tsp salt
Grapeseed/Avocado oil for frying
Coating:
1/2 cup organic sugar
1 tsp. cinnamon
INSTRUCTIONS:
To a medium saucepan add the water, vegan butter or coconut oil, sugar and salt over medium heat. Stir and bring mixture to a boil. Once boiling, turn off the heat and add in flour. Stir until thick dough forms in the pan. Bring large pot with oil up to heat for frying. Transfer dough into a piping bag and squeeze out desired shapes into the oil. Fry until golden. Transfer cooked churros to a paper towel lined plate then into the cinnamon sugar mix and toss until fully coated. Serve and enjoy.