INGREDIENTS:
Crust:
3 ½ cup AP flour
½ cup vegan butter
1 tsp salt
1 tbs sugar
3 ½ tsp turmeric
½ cup cold water
Filling:
2 cups cooked lentils
½ cup chopped leek
½ chopped bell pepper
1 tsp each:
Salt
Pepper
Thyme
Garlic powder
Onion powder
Allspice
Ginger
½ tsp each:
Cayenne
Cinnamon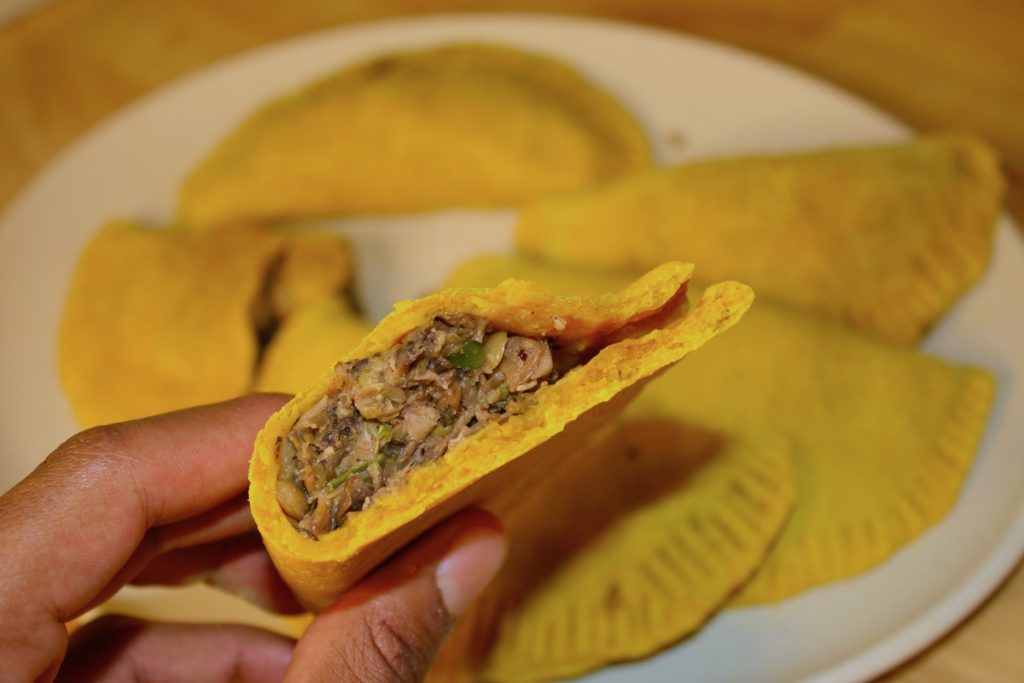 INSTRUCTIONS:
To a food processor add flour, butter, sugar, salt, turmeric. Pulse to combine. Once incorporated, stream in cold water while food processor runs and dough forms. Turn out dough onto a work surface, knead slightly and form into a ball. Wrap in plastic and set aside in the fridge to chill. Meanwhile in a large skillet, add leeks and peppers, sauté for 2-3 mins then add cooked lentils along with seasonings. Once filling is cooked, cover and set aside. Preheat oven to 375ºF. Remove dough from fridge, flour your work surface and roll out to about 1/8 of an inch. Cut dough out with a large bowl, add filling and seal edges with a fork. Repeat for remaining patties. Once all prepped bake at 375ºF for 20-25 mins. Let cool and enjoy.