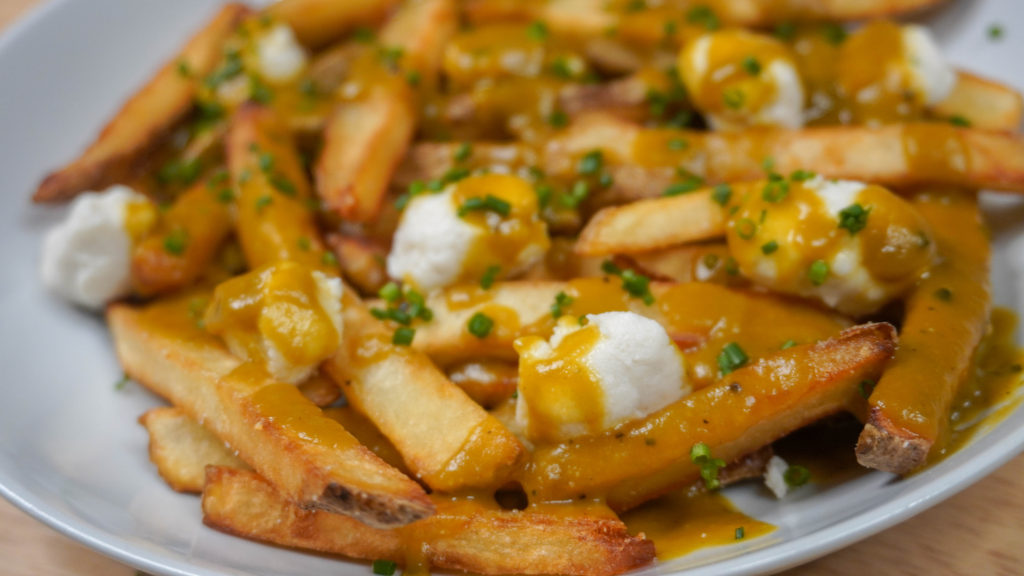 This Canadian classic has been on my mind for a while as Ive always wanted to try it but somehow I never got around to making it until today and it did not disappoint! Would highly recommend giving this a go vegan or not.
INGREDIENTS
For Fries:
2-4 Russet potatoes
Chives to garnish
Gravy:
1 medium leek
3 small carrots (or 2 large ones)
3-4 cloves of garlic
1/2 onion of choice
2.5 cups vegetable stock
1 fresh rosemary stalk
2 sprigs of fresh thyme
1 tbs coconut aminos
1 tbs arrowroot starch
Salt + pepper to taste
"Cheese" Curds:
Vegan Mozzarella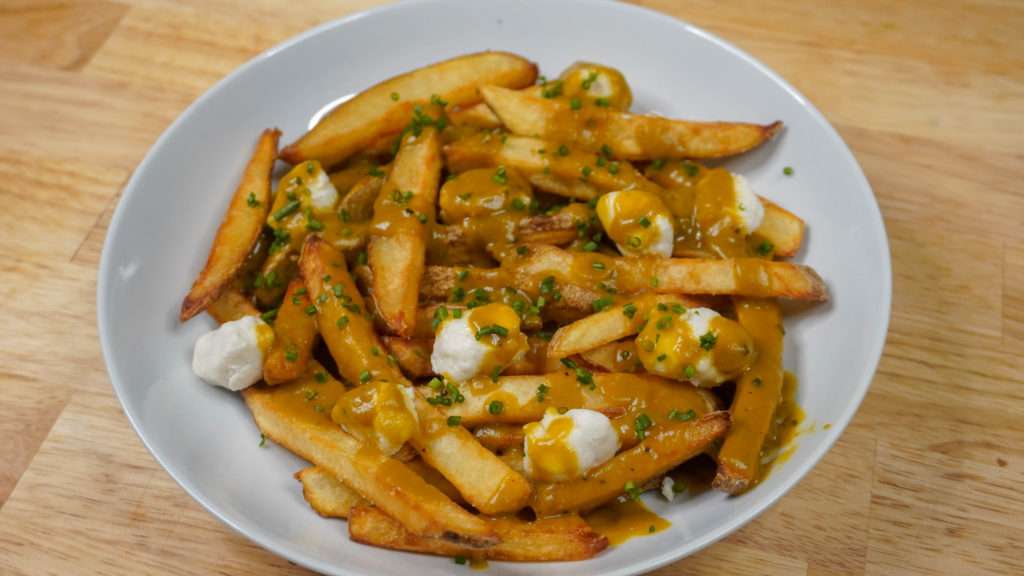 INSTRUCTIONS
Wash and cut your potatoes. Once cut transfer to cold water to remove excess starch. Lay out and dry completely. Then fry potatoes on medium heat until slightly tender and plyable. Remove from oil and cool completely in the freezer for about 20 mins. Meanwhile cut gravy ingredients and add to a medium pot. Sauté the leek, onion, carrot, garlic and herbs until you have good color then deglaze with veg stock. Add the arrowroot starch, stir combine and let simmer until carrots are fork tender. Once simmered, transfer to a blender or use immersion blender to process until smooth. Set aside. Remove fries from fridge or freezer and fry again on hi temp until golden and crispy. Removes from heat and lay n paper bowl lined tray. Take the vegan mozzarella and form into small "curd"-like pieces. Assemble plate and garnish with chives and enjoy.