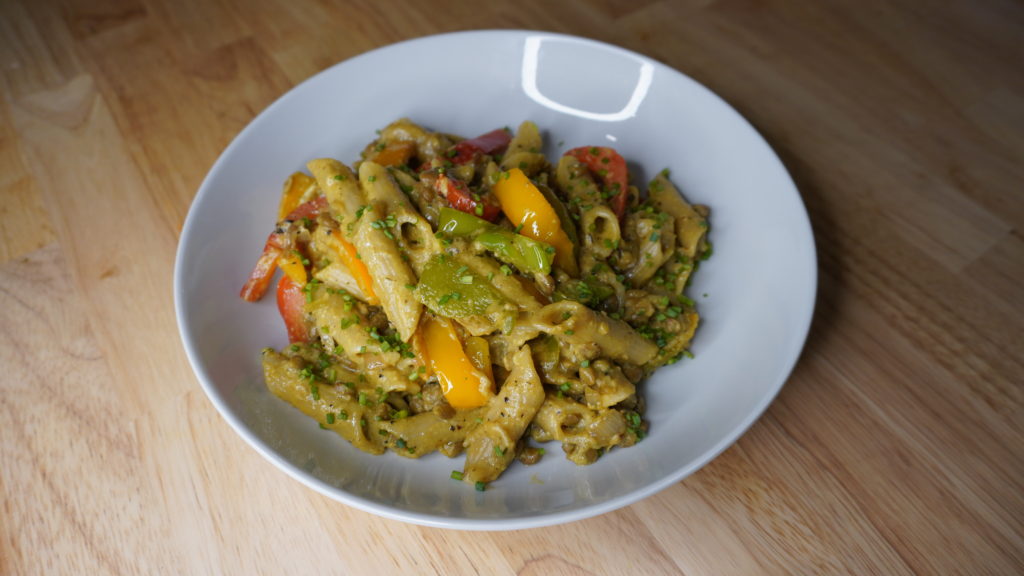 INGREDIENTS:
For Pasta
Penne Pasta
1/3 of a chopped red, green, yellow and orange bell pepper
2chopped shallots
2 minced cloves of garlic
1 cup lentils
1 tsp each:
Salt
Pepper
Onion powder
Allspice
Thyme
½ tsp each:
Cinnamon
Cayenne
For "Cheese" Sauce
3 cloves of minced garlic
1/2 onion, chopped
1 can of full fat coconut milk
1/2 cup of raw cashews
1 & 1/3 cups of unsweetened plant milk
½ cup of Nutritional yeast
Salt & pepper to taste
1 tsp turmeric
1 tbs vegan butter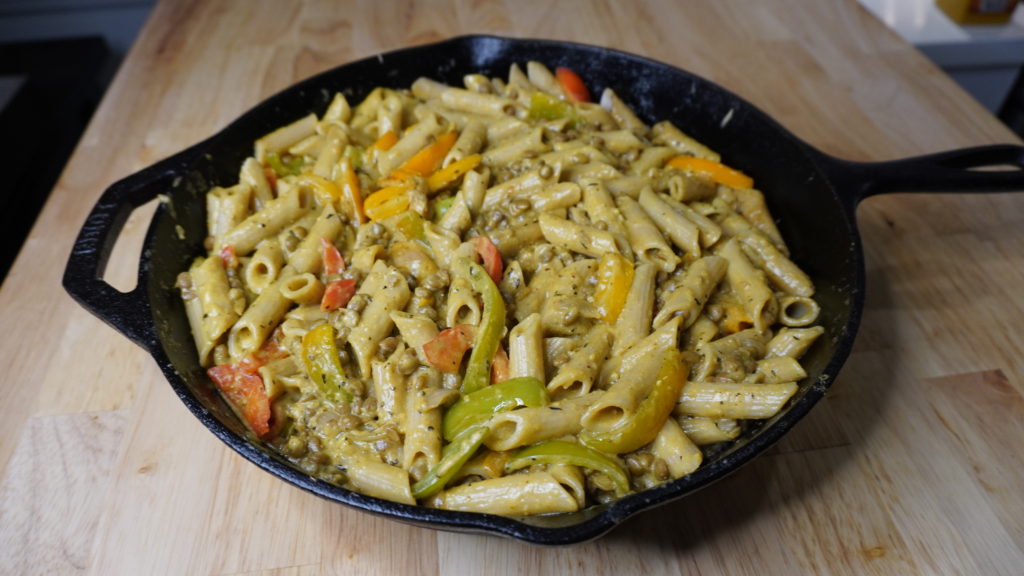 INSTRUCTIONS
Boil water and add pasta with salt, cook until desired texture and strain. Prep "cheese" sauce. Prep garlic and onion. Put plant milk, cashews, and nutritional yeast in a blender, process until combined. Set aside. Sweat garlic and onion in separate pan. Strain off cheese sauce mixture into the pan and add the coconut milk. Season with salt, pepper and a little turmeric. Simmer until it coats the back of a spoon. Meanwhile, add coconut oil to a skillet and add jerk spices to the oil to create a paste. Add in peppers and shallot and saute until tender. Once sautéed, add in "cheese" sauce, pasta and lentils, stir to combine, turn off the heat. Serve and enjoy.