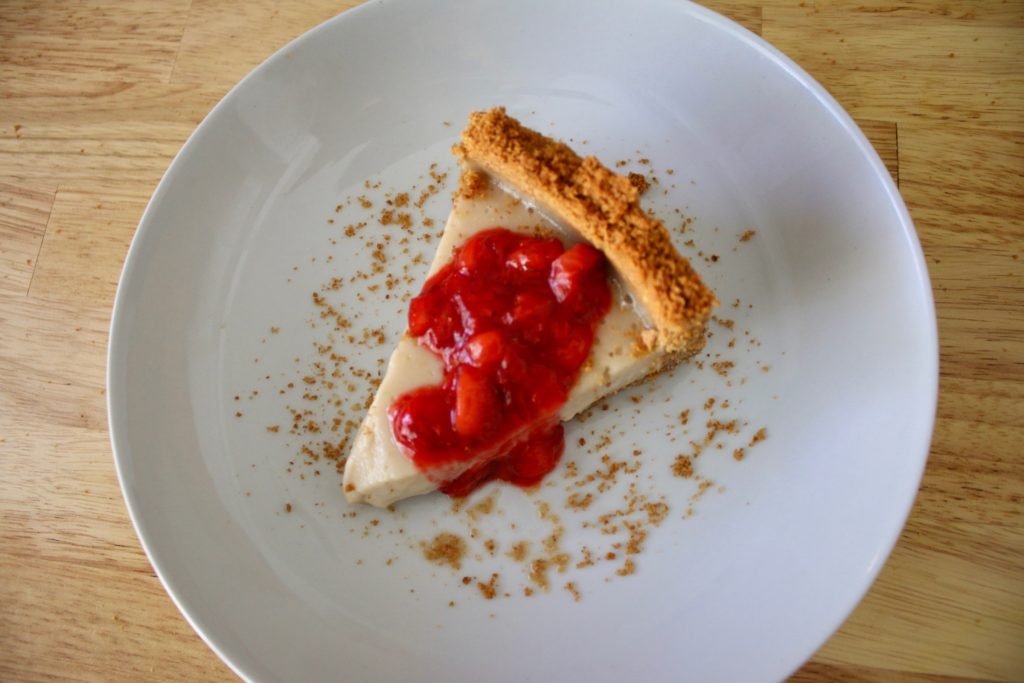 INGREDIENTS:
For Crust:
14.5 oz graham crackers
3/4 cup melted vegan butter
For Filling:
1/2 cup chickpea or almond flour
1 & 1/3 cups vegan cream cheese
1 & 2/3 cup plant milk
1 cup sugar
5 tbs all purpose flour
6 tbs Arrowroot starch
1 tbs Vanilla Extract
For Strawberry Sauce:
2 cups chopped fresh or frozen strawberries
2-4 tbs sugar
Juice of half a lemon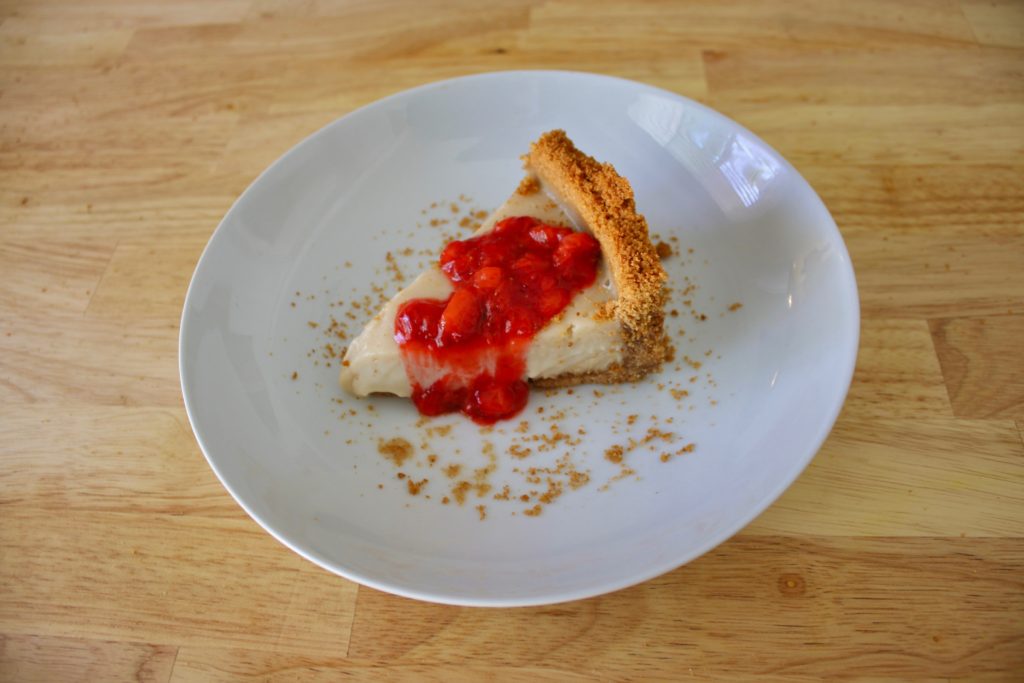 INSTRUCTIONS:
Preheat oven to 350ºF. Add graham crackers to a food processor or blender. Pulse until coarsely processed, then run food processor on high speed and stream in melted butter until mixture resembles wet sand and it holds form when pinched between your fingers. Add this combination to a 9-9 1/2 inch spring form cake pan and shape the crust with a drinking glass or measuring cup. Pack tightly. Once crust is formed, put in oven for 10-15 to toast and solidify. Meanwhile, to a blender, add the almond or chickpea flour, vegan cream cheese, plant milk, sugar, all purpose flour, arrowroot starch and vanilla. Blend on high speed until homogeneous and smooth. Bring about 4 cups of water to a boil. Remove crust from oven, place in a rimmed baking sheet and pour in the filling. Fill the baking sheet with boiling water. Transfer to oven and bake for 1 hour & 30 mins to 1 hour & 45 mins. Let cool at room temp until set fully. Before serving, add strawberries, lemon juice, and sugar to a small pot. Cook on medium heat until fruit has reduced. transfer to a small container and top on cake.